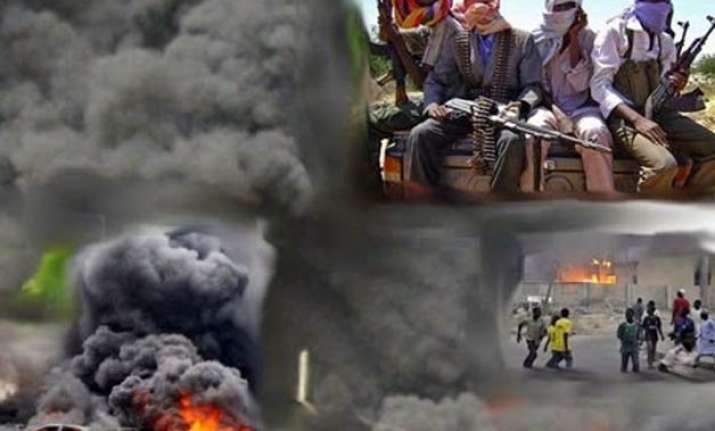 New Delhi: Indefatigable Bengali writer and 'secular humanist' Taslima Nasreen, staying in exile in India, has described the recent Boko Haram suicide bombing as the act of "Boko Haramzadas".
"Boko Haramzadas used a 10-year-old girl as an Islamic bomb to kill innocent people in a Nigerian market."
On Saturday, a 10-year-old girl detonated  powerful explosives concealed under her veil at a crowded market in Maiduguri, northern Nigeria, killing nearly 20 people and wounding a dozen others.
The suicide bombing took place at the Monday Market in Maiduguri, a shopping hub in a city, known to be the citadel of Boko Haram insurgency.
The use of a ten-year-old girl is said to a new tactic by jihadis to strike terror in the minds of opponents.
Boko Haram is a dreaded jihadi outfit which has increasingly used women as suicide bombers, apart from abducting girls across northern Nigeria.
In April last year, Boko Haram insurgents kidnapped more than 200 girls in the town of Chibok.  Late last year, two women were used as suicide bombers to attack a Monday Market, killing dozens, and in one week alone, last year, four women acted as suicide bombers to carry out bombings in Nigeria's northern city Kano.
Hospital officials said, the body of the ten-year-old girl, who blew her up, is beyond recognition, but from the face she was identified as a young pretty girl.
Boko Haram means "western education is forbidden". It's real name is Jamaatul Ahlis Sunna Lidda'Awati Al-Jihad, meaning People Committed To The Prophet's Teachings For Propagation And Jihad.
This terror outfit is active in Nigeria, Niger, Cameroon and Chad. It is led by Abu-bakr Shekau. Boko Haram fighters killed more than 5,000 civilians between July 2009 and June 2014, including at least 2,000 in the first half of 2014, in attacks occurring mainly in Nigeria.