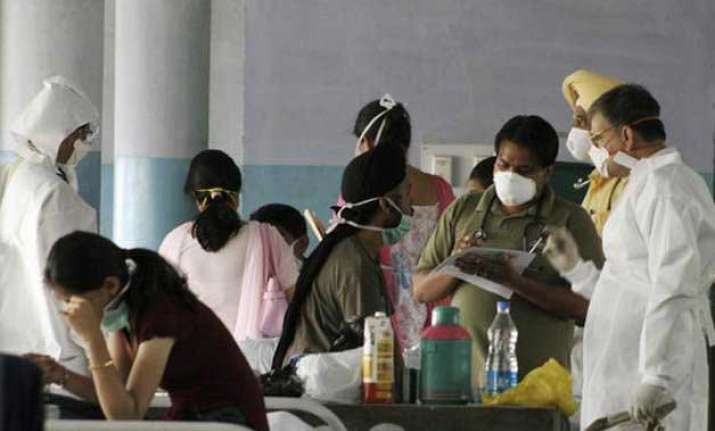 New Delhi: Fresh casualties drove the swine flu toll past the 1,200-mark while more than 23,000 cases of the disease have been reported in the country.
Forty-one more deaths have taken the nationwide toll from swine flu to 1,239 while the state-wise data shows Gujarat to be the worst affected with more than 300 casualties.
According to Health Ministry, as on March 4, the number of those who have contracted the disease has reached 23,153.
The ministry said that 5,065 persons have come down with swine flu in Gujarat while 302 people have succumbed to it.
Nine more deaths due to swine flu were reported in Rajasthan in the last 24 hours, taking the toll to 295 in the state which has seen 5,822 cases of the disease.
The toll in Madhya Pradesh was at 174 with 1,245 cases reported while Maharashtra has seen 178 casualties and 2,139 cases of the disease.
In Telangana, 60 persons have lost their lives to the virus while there have been 47 swine flu deaths in Punjab.The death toll in Delhi is 10 with the number of persons affected by swine flu in the national capital standing at 3,299.
The disease has killed 52 persons in Karnataka and 16 till March 2 in Uttar Pradesh, where the number of cases has risen to 767.
The toll in Haryana is 25 while Andhra Pradesh has reported 14 deaths. Jammu and Kashmir has registered 10 swine flu casualties.
Meanwhile, 18 more persons tested positive today for swine flu in Jammu, taking the total number of cases in the region to 46.