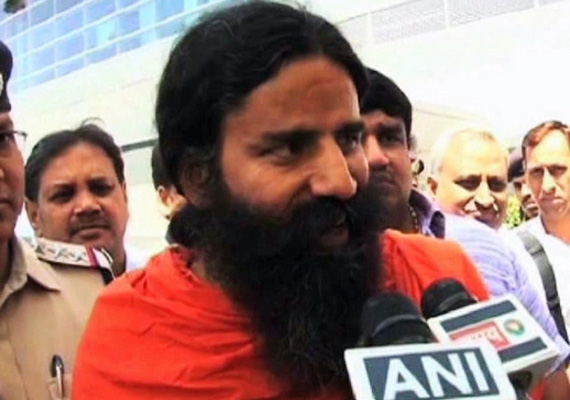 New Delhi, Jun 1: After Anna Hazare, yoga guru Ramdev today trained guns at the Prime Minister alleging that he is not "politically honest" and it is not anti-corruption activists but Manmohan Singh himself who is weakening the democratic traditions of the country.




Addressing a press conference to brief about the June 3 fast along with Anna Hazare at Jantar Mantar here, the yoga guru said he still trusts Singh's "personal honesty".

"The Prime Minister does not take responsibility for the actions of his ministers. It is said that the anti-corruption activists are weakening the democratic traditions. It is not we but the Prime Minister who weakens the democratic system by not taking action," he said.

Hazare said he has lost faith in Singh though he earlier had a strong belief in him.

Ramdev also said if the PM is sure that "he and his ministers are not corrupt, then why was is he shying away from ordering a probe".

On the June 3 protest, he said there will be simultaneous protests in state capitals on the day.

He said police have allowed them to have a crowd of 5,000 but he will only bring 3-4,000 protesters along with him.

"After 56 days and 16 letters, we finally got the permission last evening. I have appealed to people not to indulge in violence. This is a non-violent protest to bring back black money. If police stops you, stop there. If they arrest you, court arrest," he said.

He also claimed that if the blackmoney stashed abroad is brought back, each family will benefit by Rs 10 crore.