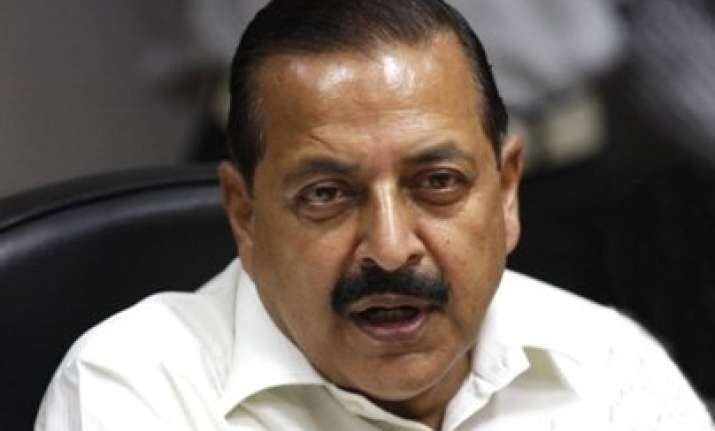 Jammu: Ahead of the scheduled launch of 'Swachh Bharat Abhiyan' programme by Minister of State in Prime Minister's Office Jitendra Singh at a government school here, some unidentified miscreants vandalised the venue forcing authorities to cancel it.
"It was an apolitical function of the Indian Institute of Integrative Medicine (IIIM), Jammu. They had adopted the government school to initiate the cleanliness drive and Dr Singh had consented to be the Chief Guest. But last night some unknown people ransacked the venue and damaged all the posters," BJP leader Aditi Sharma told PTI.
The function, which was to be held at the Government Higher Secondary School Bhour Camp here, was cancelled after the incident.
Sharma, however, alleged that it was the handiwork of the "people in power" who were "scared of the popularity of Dr Singh."
"Not only vandalism, the principal of the school was also threatened not to allow the function to be held at the school. The school was locked in the morning and the students who were supposed to attend the function were returned home," she said, adding the party would lodge a formal police complaint against unknown persons for vandalism.
Police Post Bhour Camp Sub-Inspector Sandeep Charak said, "So far, no formal complaint has been lodged. If we receive a complaint inquiry would be initiated as per the law."
Terming the incident as "unfortunate," the Union Minister, while speaking at another function at IIIM campus in Chatta here said, "We are here to work and not waste our time in petty politics. We don't have time to conduct enquiry on such type of incidents. We have a lot of work to do, that's why people have given us this mandate and we don't want to waste our time in doing politics."