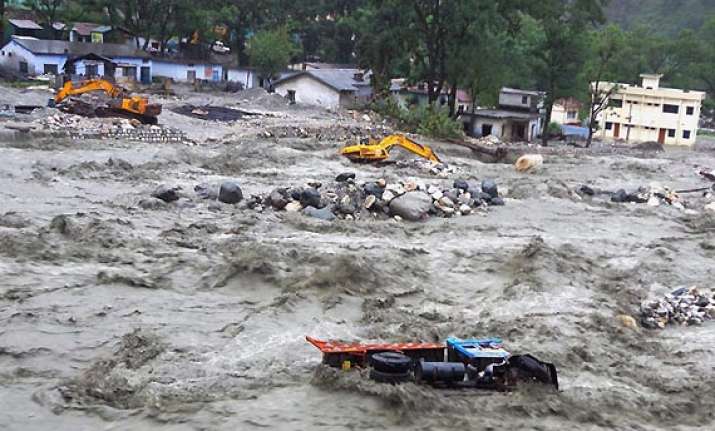 Dehradun, Jun 19: Floods and heavy rains have damaged the training academy of paramilitary Sashastra Seema Bal (SSB) in Srinagar in Garhwal.
The academy, according to its Director S Badhopadhyay, has incurred a damage of Rs 100 crore due to the current rains and all the training courses have been suspended while cadets and officers have been sent to other places.  
Major portions of the academy including dining rooms, living area and administrative quarters have been washed away or damaged by the rains, a senior SSB officer said.  
A team from the Delhi headquarters would soon visit the location to assess the damage, the official said.  The SSB guards Indian frontiers with Bhutan and Nepal.