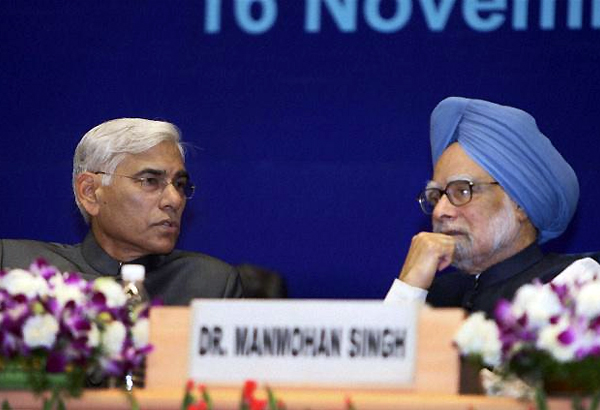 Lucknow,  Aug 21: A Lucknow-based RTI activist Arvind Shukla has found out that the service records of Comptroller and Auditor-General (CAG) Vinod Rai are missing.




The service records "are not traceable", the Department of Personnel and Training (DoPT) has revealed in response to his RTI application.

Shukla had in July 2012 filed the Right to Information application seeking details about the CAG.

The 64-year-old Kerala cadre Indian Administrative Service (IAS) official's service records/dossier have gone missing from the DoPT, Ministry of Personnel, Public Grievances and Pensions, Shukla was told.

In his July 11, 2012 application, he had sought to know details about Mr. Rai such as his Class 10 passing certificate, date of birth, certificate of selection to the civil services, appointment letter, selection into the Kerala IAS cadre and his retirement date.

In a signed response to the RTI (No.13011/20/2012-AIS.I), the DoPT's CPIO (Central Public Information Officer) Narendra Gautam informed Shukla that the office has been "informed by the concerned section of the UPSC application dossier of Shri Vinod Rai, IAS (KL:1972) is not traceable".

The reply further stated that "the information sought for by you is not materially available with the undersigned".

The DoPT also suggested that  Shukla could follow up his request with the Kerala government as the matter was "more closely concerned to the Government of Kerala".

Adding again that the department "does not have any record in this regard", Gautam, an Under Secretary, also stated that the matter was subsequently being also referred to CPIO, Office of the CAG, Bahadur Shah Zafar Marg, New Delhi, "to provide requested information".

Rai's service records and dossier were last seen in 2005 and have been missing since.

An official said: "Under all circumstances, such a dossier is always put as record with the DoPT, and the fact that it is not traceable is just amazing."

The CAG had last week in its report remarked that  the allocation of coal blocks to private companies by the Coal ministry, then headed by the Prime Minister himself, has resulted in a loss of Rs 1.85 lakh crore to the exchequer as on March 11, 2011.  The opposition has demanded Manmohan Singh's resignation on the issue.