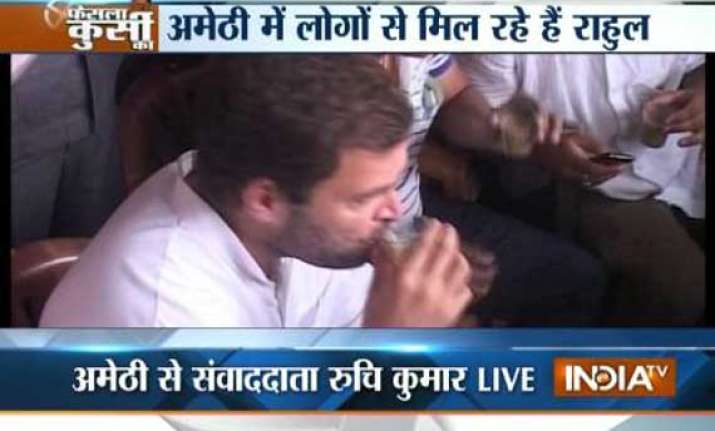 Lucknow: In a first in the last one decade, Congress vice president Rahul Gandhi Wednesday reached Amethi, his parliamentary constituency, during voting.
Gandhi's visit comes as the going seemed to be getting tough for the incumbent MP, more so after the BJP's prime ministerial candidate Narendra Modi visited the family bastion and urged the people to shun dynastic politics and vote for development instead.
Gandhi reached the Fursatganj airstrip early morning and he then drove past many polling booths and personally saw to it that voters were having no difficulty in casting their votes.
He reluctantly interacted with reporters and told them that he had always been working to strengthen democracy in the country.
Asked to respond on the 'neech rajniti' barb of his sister, Priyanka Vadra against BJP's Narendra Modi, the Gandhi scion said no one was low by caste, but it was the thinking, politics and actions which were low and despicable.
"Neechi jaati nahin hoti, soch aur rajniti hoti hai," he added.