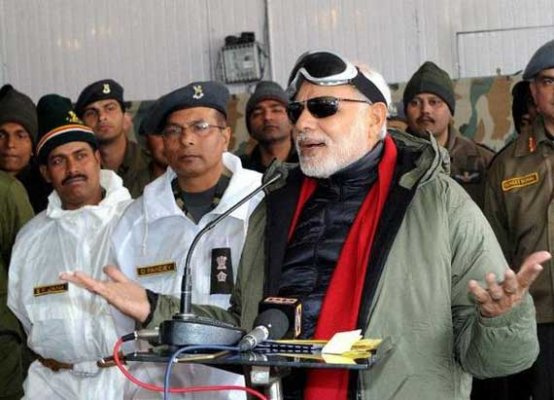 New Delhi: Prime Minister Narendra Modi paid a surprise visit to Siachen to celebrate Diwali with soldiers posted at the world's highest battlefield and hailed the role of the armed forces in securing the country.
Narendra Modi went to Siachen early in the morning and spent more than an hour with the soldiers at a base camp situated at a height of over 12,000 feet.
He praised their valour and courage, saying that 125 crore Indians could celebrate Diwali, and go about their lives in comfort, because the jawans stood guard at the borders, prepared to make every sacrifice for the nation.