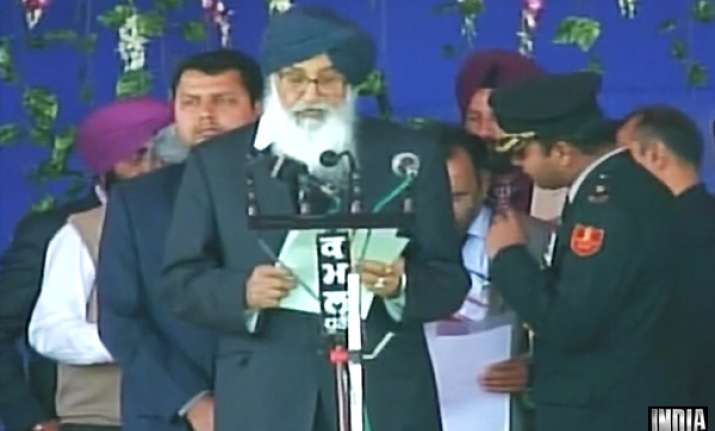 Chappar Chiri (Punjab), Mar 14: 85-year-old SAD leader Parkash Singh Badal was today sworn in as Chief Minister of Punjab for the record fifth time heading an SAD-BJP government for a second successive term.

His son Sukhbir was sworn in as Deputy Chief Minister by Governor Shivraj V Patil here, about 25 kms from Chandigarh.

16 other Cabinet rank ministers, including four from the BJP, also took oath of office.

Badal senior headed full two five-year terms from 1997 and 2007.

His other terms were between 1977-1980 and 1970-71.

Those present on the occasion included BJP leaders L K Advani and Nitin Gadkari, Union Minister Praful Patel, INLD chief Om Parkash Chautala and JDU chief Sharad Yadav.

The SAD-BJP alliance got absolute majority in the state polls to the 117-member state Assembly winning 68 seats whereas the opposition Congress bagged only 46 seats.