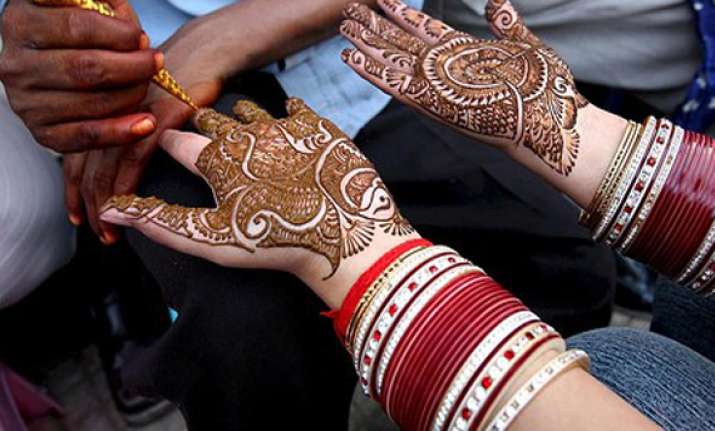 New Delhi, Nov 11 :  During this festive season, applying 'mehndi' (henna) on the hands can cause serious side effects as it contains chemicals that causes skin infections, doctors said, cautioning girls and women against using it.
Mehndi dermatitis cases are on an increase in the city, said Rohit Batra, dermatologist at Sir Gangaram Hospital in the city.
"We are getting 8 to 10 patients every day with serious side-effects after applying mehndi on their hands," he added.