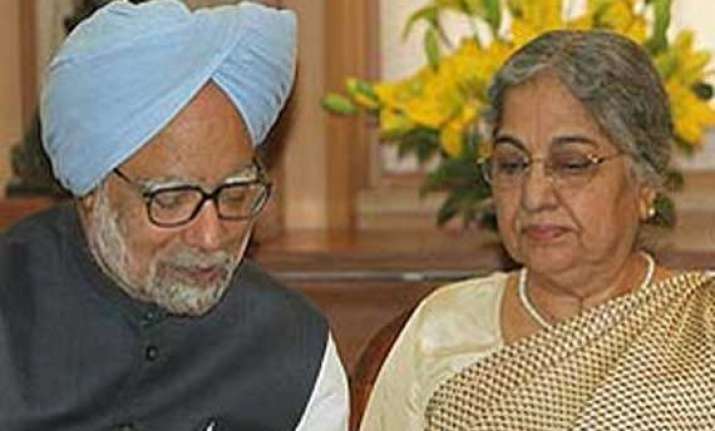 New Delhi: Prime Minister Dr Manmohan Singh has decided to shift from 7, Race Course Road (PM residence) on May 15, a day before the results of Lok Sabha elections are out, the newspaper Indian Express reported.
He will shift to 3, Motilal Nehru Marg, which was till recently the residence of former Delhi chief minister Sheila Dikshit, who has joined as Governor of Kerala, after the humiliating defeat in Delhi assembly polls.
The new residence of Dr Manmohan Singh will stay with him and his spouse for the rest of their lives, as Dr Singh has been the Prime Minister for 10 years.
It is a Type 8 bungalow, spread over 3.25 acres having three bedrooms with lawns and office space, sufficient for the SPG to provide him proximate security.
A senior government official said, the Prime Minister has indicated his wish to move to Motilal Nehru Marg by May 15.  Already Dr Singh and his wife Gursharan Kaur have visited this residence several times to oversee renovation work going on.