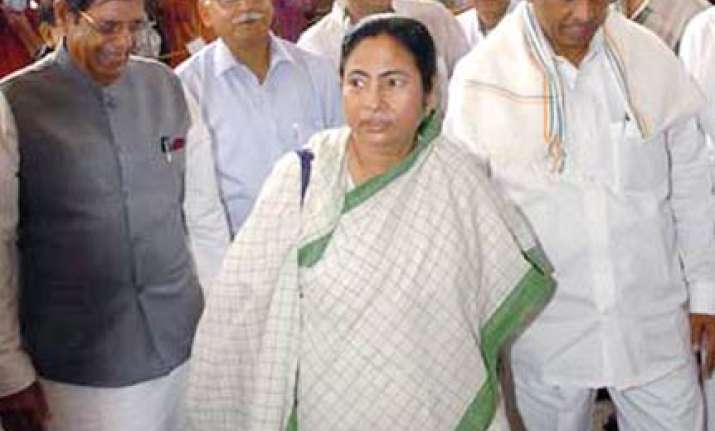 Midnapore (WB), Oct 6: Piling pressure on the Centre, Trinamool Congress chief Mamata Banerjee today threatened to take to the streets from tomorrow to press for immediate withdrawal of joint forces from Maoist-hit areas in West Bengal.
Alleging that the joint forces were committing atrocities on innocent people and Trinamool Congress workers in the name of fighting Maoists, Banerjee said she was demanding their immediate withdrawal. "Our party MPs will launch a dharna outside Parliament House in support of the demand.
"I will take to the streets from tomorrow and give a call to the joint forces to quit Bengal," Banerjee told a rally at the college ground here where Chief Minister Buddhadeb Bhattacharjee had held a similar one last week.
"It has become a joint venture between the joint forces and West Bengal government in the name of joint operations against Maoists", she said.
Describing CPI(M) as 'politically bankrupt', she listed its alleged atrocities on political adversaries particularly Trinamool Congress, and claimed no development worth the name had taken place in the state in the last 33 years.
Cocking a snook at the chief minister's rally, she said "I would like the CPI(M) to come and see the turnout at my meeting." PTI