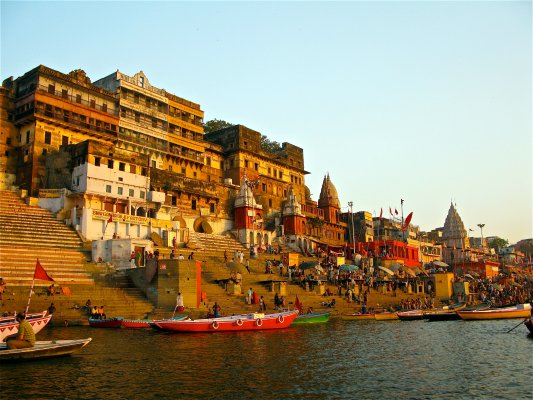 Varanasi: Deputy Mayor of Japan's Kyoto city Kenichi Ogasawara today visited Banaras Hindu University (BHU) and held discussions with its Vice Chancellor and academic staff over cooperation in the field of education.
Ogasawara also offered prayers at the Vishwanath Temple on the university campus.
The Deputy Mayor was accompanied by a Japanese delegation of six members along with Varanasi Mayor Ram Gopal Mohale and municipal corporation officials.
During his visit to the university, Ogasawara held discussions with Vice Chancellor and academic staff, according to a release issued by the university.
Talks were held for cooperation among the universities in Kyoto and BHU to carry out research works together, it said.
In the morning, Ogasawara visited Ganga ghats here. He told reporters that he found a lot of similarities between Varanasi and Kyoto and felt as if he was present in his own Kyoto city while touring here.
Ogasawara also visited the waste management plant at Karsada in the city.
The Deputy Mayor, who reached here yesterday, left the city today.
The visit came in the wake of a Sister City Partnership Agreement signed between Kyoto and Varanasi during Prime Minister Narendra Modi's recent visit to Japan.