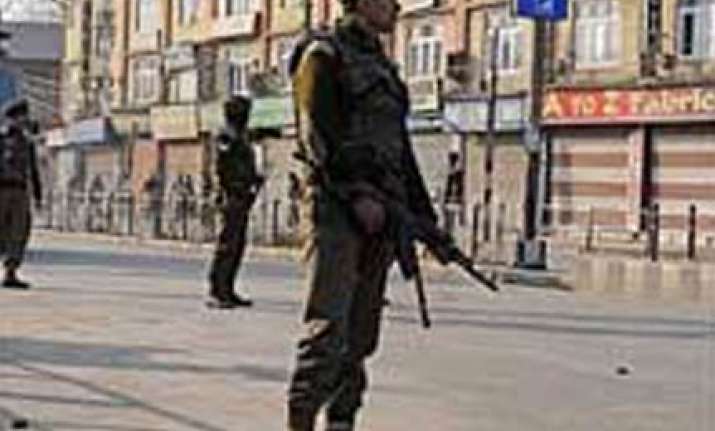 Srinagar, Oct 26:  The three-member panel of interlocutors appointed by the Centre on Jammu and Kashmir, today visited Shopian town in south Kashmir which had witnessed an agitation over the death of two women in June last year.
The interlocutors, headed by eminent journalist Dileep Padgaonkar met Shakeel Ahmad Ahanger, husband of Nilofar and brother of Aasiya -- the two women whose death on May 30 led to widespread protests across the valley.
"The interlocutors told me that they had been sent by Prime Minister Manmohan Singh, Home Minister P Chidambaram and UPA chairperson Sonia Gandhi to know about the tragedy that befell us last year," Ahanger told PTI after the meeting.
He, however, said that he made it clear to the panel that he did not expect justice from the system.
The death of Nilofar and Aasiya had sparked valley wide protests after allegations of rape and murder of the two women by security forces surfaced in the south Kashmir town.
The state government ordered a CBI probe into the incident and the premier investigating agency in its report concluded that the women had died due to drowning in Ranbiara stream. PTI