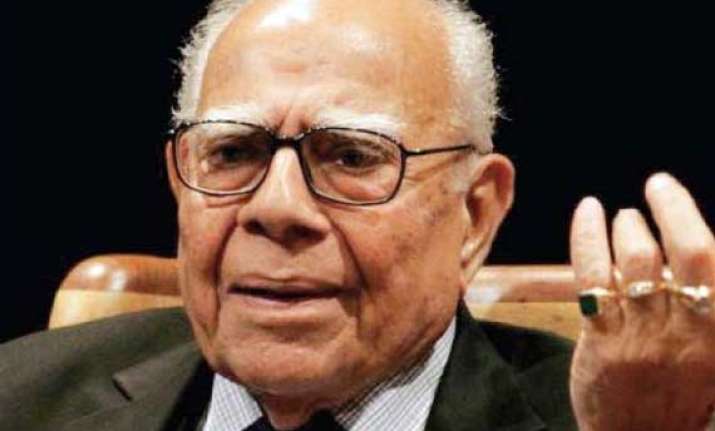 New Delhi, July 28: There were several red faces at the Pakistan High Commission's reception for visiting Pakistan Foreign Minister Hina Rabbani Khar here on Wednesday evening when former Law Minister and Rajya Sabha MP Ram Jethmalani called China an "enemy" of both India and Pakistan — in the presence of the Chinese Ambassador — and peppered his speech with politically incorrect references, including one to Khar's photograph.
 
This remark forced Pakistan High Commissioner Shahid Malik to publicly clarify that these views were not shared by Pakistan.
The Government, too, scrambled to control the damage with Foreign Secretary Nirupama Rao walking up to Chinese ambassador Zhang Yan to clarify that New Delhi, too, did not share Jethmalani's views.
 
Rajiv Shukla, Minister of State for Parliamentary Affairs, also apologised to the Chinese envoy.
 
The incident took place as the dinner was winding down when Jethmalani, seated at the head-table, stood up and started an impromptu speech, reports Indian Express.