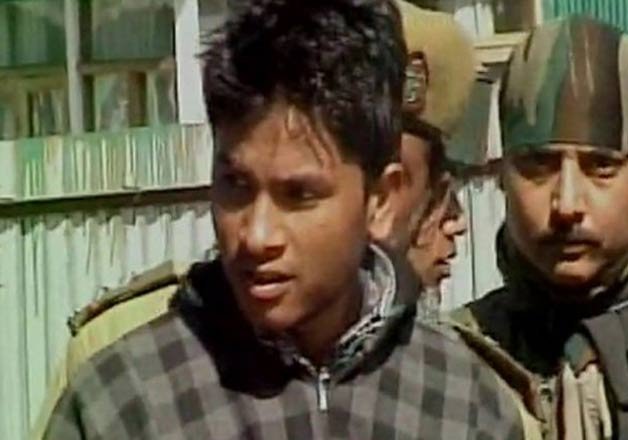 Srinagar: In a joint operation, the Army and the J&K Police have arrested a Pakistani militant from Baramulla district of the state. The arrested terrorist is said to be an operative of Pakistan based terror group Jaish-e-Mohammad (JeM) terrorist. 
According to police, he has been identified as Mohammad Sadiq Gujjar, 17, son of Walid -- a resident of Sialkot tehsil Dehska in Pakistan.
Police said that Sadiq along with his 3 associates had carried out an attack three months ago at an army camp near the Line of Control (LoC) in Tanghdar area of North Kashmir's Kupwara District.
"This is a very important arrest. There is a lot of vital information that can be dug out from him. The information will be beneficial for India. This will create more pressure on Pakistan to act against terror," defence matters expert, PK Sehgal, said.
Sadiq was also a part of JeM's suicide squad that was formed after the hanging of 2001 Parliament attack convict Afzal Guru.
Coming from a well-off farmer family in Sialkot, Sadiq sibling includes 5 brothers and 2 sisters. He was lured by his school friend into militancy, who is also a JeM militant, police said, adding that he got 3 months training at a JeM camp where he was motivated for jihad.