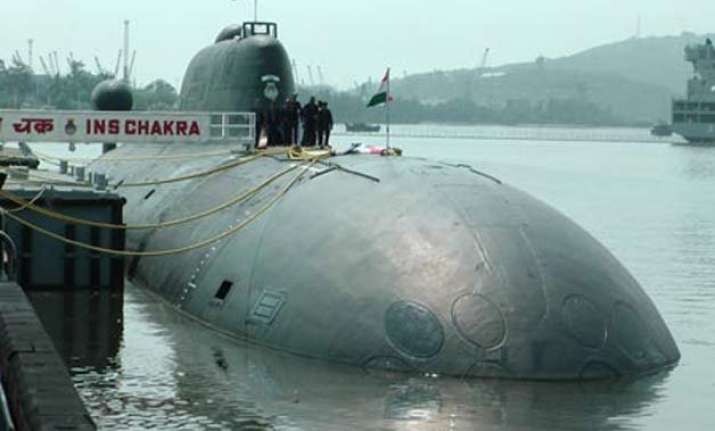 New Delhi: Pakistan intelligent officers sent two spies to get the necessary details of 'Project Varsha', near Visakhapatnam. The base will be home for the Navy's new fleet of nuclear submarines.
According to the chargesheet filed by National Investigation Agency (NIA) in the court on March 6, the spies were also asked to attempt befriending and luring Indian Navy and Army officers to Colombo where "women and cash could be arranged" to get information on defence matters.
According to the Economic Times, one of the spies Thameem Ansari was asked by the Pakistani officers to pose as a filmmaker making a documentary titled 'Power of India' on the Indian armed forces to befriend some Army and Navy officers.
The two Pakistani officers named in the charge-sheet are Amir Zubair Siddiqui, counsellor (visa) posted with the High Commission of Pakistan in Sri Lanka and Vineeth alias Rana, "a Pakistan intelligence officer" also posted in Sri Lanka, the NIA has said.
"Siddique had specifically instructed Ansari to get details about Visakhapatnam Naval Base and concentrate on Project Varsha for which he asked him to go to Visakhapatnam and hire an accommodation near naval station," the charge-sheet says. Vineeth had further asked for details on Project Varsha such as "stage and depth of the channel", the agency said.
NIA has said that Ansari was told to visit places that naval officers frequently visit "viz. hotels, bars, cinema theatres etc" and asked to pose as a rich businessman to befriend them. If he had success in the plan, they could be brought to Colombo, where he would arrange all kinds of facilities for them like women, cash, drinks etc. for getting information of the defence details.
The agency however did not mention whether Ansari was actually successful in doing so.
NIA, however, said Ansari and another spy, Arun Selvarajan - arrested in India in 2012 and 2014 respectively - recced and photographed numerous secret installations.
It further said that Ansari befriended a retired Army officer who had earlier worked in Para regiment and ASC of Indian Army and got introduced to him formally in Granary Rotary club of Thanjavur.
Ansari however managed to photograph all the insignia and medals of the said retired Army officer without his knowledge and also procured a CD from him, 'Army Para Jumping, according to NIA.
The contents of the emails exchanged between Selvarajan and his Pakistani handlers include information and photographs of the Indian Army battle tanks and disclose that Indian Army wants to add another 1,000 T-90S Tanks by 2020, NIA said.
Ansari and Selvarajan uploaded the photos/videos of the reconnaissance of various targets in the common email IDs given by the two Pakistani officials, NIA said. Siddique had lured Ansari into the plot by telling him "about the plight of Muslims in India", it said.