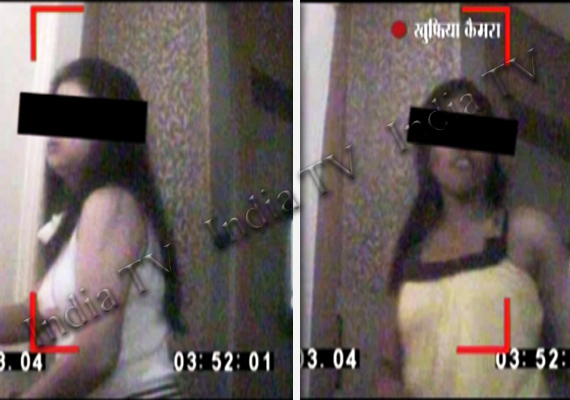 New Delhi, Mar 23: India TV on Friday night exposed a prostitution racket carried out in high profile hotels in Delhi, with the help of hidden cameras.  
The sting was carried out in government run hotels, Ashoka and Smarat.  Hotel Ashok is the foremost of Delhi's five-star hotels and the flagship hotel of the Ashok Group which is set in a prime location in Delhi's diplomatic enclave and  a stone's throw distance from the high-security Prime Minister's residence.
During the sting operation, India TV correspondents came in touch with a pimp Suzanne and after fixing a deal they went to these hotels as  decoy customers. 
Suzanne asked India TV undercover reporters to visit room number 509 of the Ashoka hotel that was booked for these immoral activities.
India TV reporter met two girls in room no. 509 who asked him to pay Rs. 10,000 for a college girl and Rs. 15,000 for a model, but when the undercover reporter chose and paid for a model, another girl lured him to use both of them at a concessional rate.
During conversation, the girls revealed that hotel staff were also involved in this racket, as they had to pay their commission.