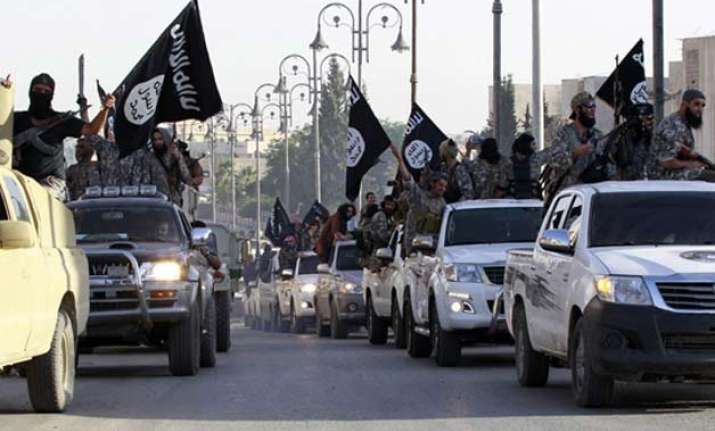 New Delhi: Days after Canberra helped nab underworld don Chhota Rajan, India today sought Australia's help to unravel the conspiracy behind ISIS luring Indian youths into its fold following the arrest of a Mumbai man who fought alongside the Middle-East terror group.
The request was made when Australia's Attorney General George Brandis met Home Minister Rajnath Singh here.
During the meeting, the Indian side conveyed that Mumbai youth Areeb Ejaj Majeed, who was arrested on his return from Iraq and Syria after fighting alongside ISIS terrorists, used to communicate with his recruiters and associates through various electronic and social media platforms.
Areeb used Yahoo email id for substantial part of his communication in Syria, Iraq and back in India and the server of Yahoo is located in Australia. Hence, assistance was sought from Australian authorities regarding subscriber information, login history, IP attachments.
"The information would assist in unearthing the entire conspiracy and details of the terrorist acts committed in Iraq and Syria and would also pinpoint the identities of ISIS recruiters and facilitators," a Home Ministry official said.
The Australian Attorney General raised the issue of death penalty provision in Indian law and sought clarification on it to which the Indian side explained that the provision is used in the rarest of rare case.
The existing Indo-Australia Mutual Legal Assistance treaty contains provision which gives powers to the Attorney General of Australia to take a decision even if the offence attracts death penalty.
The meeting came two days after Chhota Rajan, one of India's most wanted gangsters, was arrested in Indonesia. The arrest was made on a tip-off from Australian police that Rajan, the powerful aide-turned-rival of terrorist Dawood Ibrahim, has flown from Sydney to Bali.