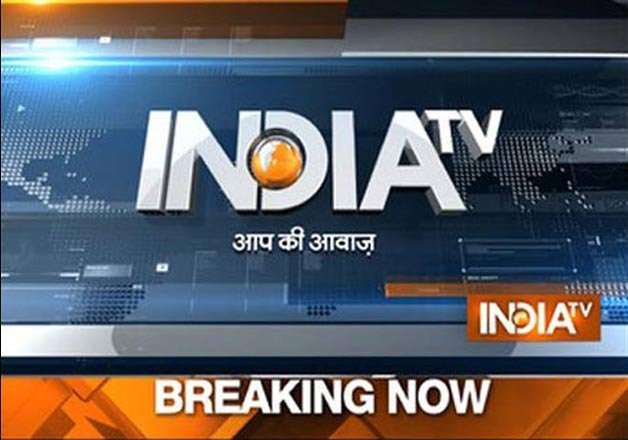 National News
2nd tranche of 25 Netaji files to be released this month
New Delhi: The second tranche of 25 secret files on Netaji Subhas Chandra Bose is likely to be declassified this month, Culture Minister Mahesh Sharma has said. The government had earlier said National Archives of India (NAI) would release digital copies of declassified files on Bose every month.
Read More
AAP completes one in power, CM Kejriwal to issue govt's report card
New Delhi: The ruling  Aam Aadmi Party in Delhi completes its one year in office today and to mark the occasion, CM Arvind Kejriwal and his ministers will hold a public interaction at the NDMC convention center, where they will take questions from the people in a phone-in programme. Read More
JNU protest had Lashkar cheif Hafiz Saeed's backing : Rajnath singh
New Delhi: Union Home Minister Rajnath Singh today said that the programme at Jawaharlal Nehru University where 'anti-national' slogans were allegedly raised during an event for parliament attack convict Afzal Guru, had the full backing of LeT chief Hafiz Saeed. Read More
Infiltration in Kashmir is down to a trickle, says army
Srinagar: The army today said infiltration from across the Line of Control (LoC) into Kashmir was down to a "trickle" when compared to earlier years, as the Valley is seeing a decrease in the number of militants with less than 100 ultras in terrorist launch pads.
International News
Indian-American judge on US Supreme Court?
Washington: Indian-American judge Sri Srinivasan may be nominated to the US Supreme Court which would make him the first from the community to achieve the feat. Read More
115 bodies pulled out from Taiwan quake rubble; 2 missing
Taipei: Rescuers have pulled out 115 dead a week since a powerful earthquake struck Taiwan's oldest city of Tainan, leaving only two missing in the rubble of a collapsed 17-story residential complex, authorities said today. Read More
Security forces kill 10 militants in Pakistan
Islamabad: At least 10 militants were killed and 12 others arrested in an operation carried out by security forces in Pakistan's Balochistan province on on Saturday, a media report said. Read More
Republican prez aspirants engage in personal attacks
Greenville: The Republican presidential race has hit a new low with about half a dozen of its candidates, including frontrunner Donald Trump and Jeb Bush, locking horns and engaging in personal attacks.
Business News
Budget: Govt may look at tax benefits for diamond sector in SNZ
New Delhi: The government is likely to come up with a benign tax regime for the diamond sector in special notified zone (SNZ) with a view to help India become a hub of international trading of the precious stone.
Grain output likely to increase to 253 MT in 2015-16
New Delhi: India's foodgrain production is estimated to increase marginally to 253.16 million tonnes in 2015-16 crop year on likely improvement in output of wheat and pulses despite back-to-back drought.
Essar Group promoter Ravi Ruia denied permission to go abroad
New Delhi: Essar Group promoter Ravi Ruia, facing trial in a case arising out of the 2G scam probe, has been denied permission to travel abroad by a special court which said allegations in the matter were of "very serious nature" and he has nothing substantive to do in London. Read More
Entertainment News
Great to see people value healthy lifestyle: Sonam Kapoor
New Delhi: Actress Sonam Kapoor, who follows a strict fitness regime, says it is great to see that people of all age groups are now focusing on their health. "I think it is great that health and fitness is top of mind for everyone across age groups, be it the young or old.
Katrina Kaif speaks up on her late night drive with ex-boyfriend Salman Khan
New Delhi: Ever since Katrina Kaif has called it quits with beau Ranbir, she is more often spotted with Salman. Not just Katrina visited Salman soon after breaking up with Ranbir; she even went on to promote her movie on 'Bigg Boss' after a gap of five years. Read More
I never went away: Parineeti Chopra
New Delhi: "Meri Pyaari Bindu" will mark Parineeti Chopra's return to the big screen after a gap of two years but the actress is happy that she finally had the time to work on her fitness. The actress said she may not have been doing films, but was busy with other work commitments.
Sports News
3rd T20: India win toss, elect to bowl first vs Sri Lanka in Visakhapatnam
After a series-levelling win against Sri Lanka in Ranchi, the Mahendra Singh Dhoni-led side will aim to maintain their momentum in order to claim a 2-1 series win in the third and the series decider T20 in Vizag.
Let down by batsmen, India lose U-19 WC trophy to West Indies
Mirpur: The Indian under-19 cricket team's quest for an unprecedented fourth World Cup title ended in disaster today as the West Indies out-witted the Rahul Dravid-coached side by five wickets in a tense summit clash to clinch the coveted trophy for the first time since its inception. Read More
India sweep triathlon gold medals
Guwahati: India today bagged the top spot in the triathlon mixed relay team event and swept the gold medals in the discipline in the 12th South Asian Games here. Today's gold was the second for Dilip and Pallavi as they had won the yellow metal each in the men's and women's individual events yesterday.