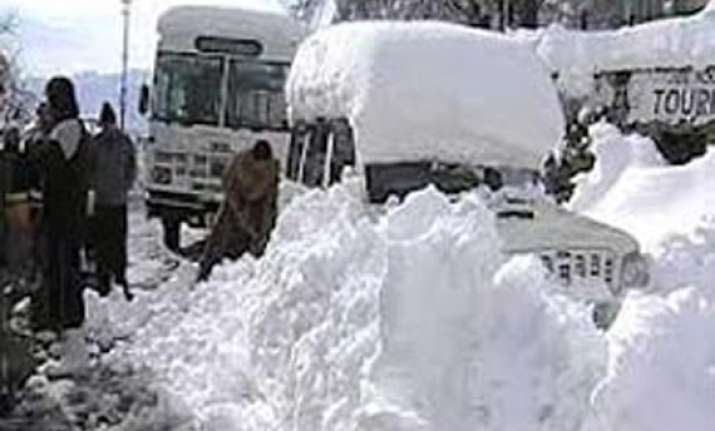 Dehradun: Fresh snowfall in higher reaches and moderate showers in plains in Uttarakhand have left two highways leading to Kedarnath and Badrinath shrines in Garhwal Himalayas blocked, raising worries about timely start of the annual Char Dham pilgrimage on May two.
"Rishikesh-Badrinath and Rudraprayag-Kedarnath highways are blocked due to snowfall in upper reaches over the past few days," Executive Director, Uttarakhand Disaster Mitigation Centre, Piyush Rautela said today.
He said efforts are on to clear the highways at the earliest and hoped everything will be in place before start of the annual yatra.
"There has been fresh snowfall over the past three days and the area is buried under 2 to 3 feet of snow.
"A Special Task Force, comprising over 700 labourers, is working on the 8-km pedestrian road between Rambara and Kedarnath," Rudraprayag District Magistrate Raghav Langer said.
Efforts are underway on a war-footing to restore the routes leading to the four Himalayan shrines, he said.
The annual Char Dham pilgrimage begins on May 2 with the opening of the portals of Gangotri and Yamunotri.
Prioritising the smooth conduct of this year's yatra, the first after last year's deluge, the state government has set the BRO and the PWD a deadline of April 30 to finish road repair and reconstruction work en route to the shrines.