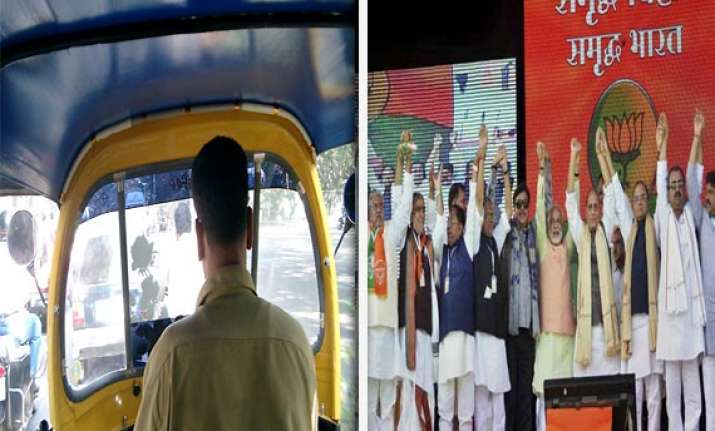 Darbhanga (Bihar): An auto rickshaw driver, who is a native of Darbhanga, sold off his only source of living so that he could get enough money to attend Narendra Modi's various rallies in Bihar.
Santosh Jha, a die-hard Modi fan, had taken a vow that he would attend each and every Narendra Modi rally that is organised in Bihar.  
As he did not have enough money to travel to the venues in different cities, he decided to sell off his auto, a report in Bhaskar said.
To show his love for Modi, he colours his body in saffron colour and paints 'Mera Bharat Mahaan' before going to any of his rallies.  
He also takes with him banners reading 'NaMo Bharat NaMo' and Modi masks to show his support for Narendra Modi.
He has attended Modi's Patna, Purnia and Muzzaffarpur rallies. He is all set to visit Modi's Hunkar rally in Saharsa scheduled for April 24.