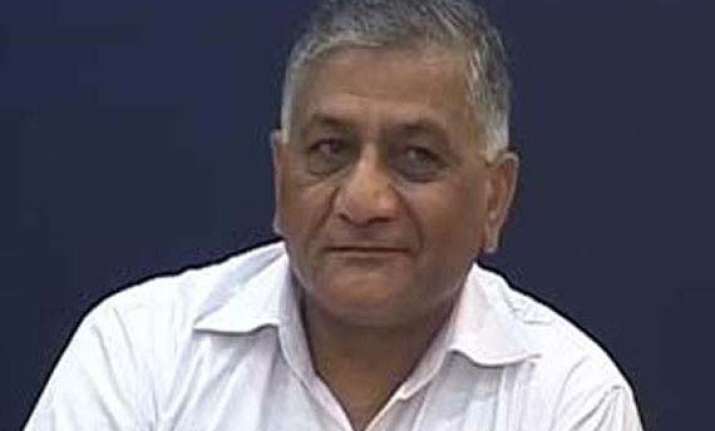 New Delhi: Former Army Chief General V K Singh, facing criminal defamation charges, was today termed as a "nuisance" by a Delhi court which said his presence creates a "ruckus" in the court room.
The court made the remarks while granting him exemption from personal appearance for the day for the "last time" in the case.
Metropolitan Magistrate Jay Thareja said whenever he comes to the court, he brings a crowd with him and due to this "ruckus" is created and proceedings are hampered.
"Whenever he is not appearing, it is better for my proceedings otherwise the trial gets delayed," the magistrate said.
"My past experience shows that the dates when these persons do not appear, my proceedings go on but when they appear the proceedings get stuck," the magistrate added.
The court allowed the plea of the retired General who had sought exemption from appearance for the day's proceedings on the ground that he was in the US and would be back in India on August 25.