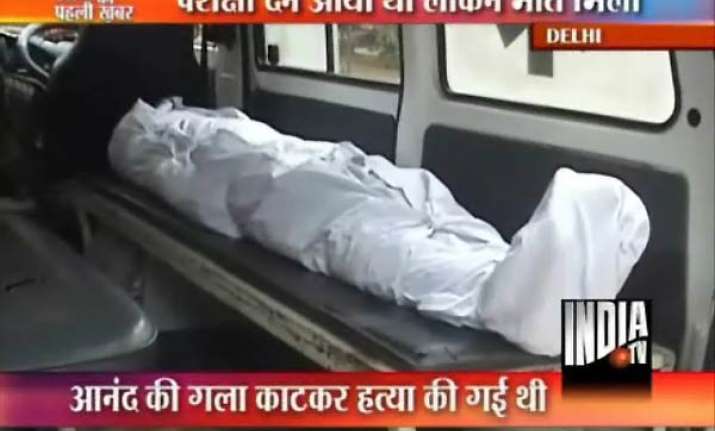 New Delhi, Jun 30 : Anand Raut, a twenty two-year-old youth, who came to Delhi from Indore on Sunday to take CTET  (Central Teacher Eligibility Test)  was found dead  in Usmanpur. Police said that the boy was brutally murdered, with his throat slit, on Monday night.

Police identified the body with the help of the admit card and driving license found near Anand's body.

Anand's grief-stricken father, Kishan Raut, said, "Anand was supposed to come back after taking the exam on Sunday. On Monday he told me that he woul be coming back on Tuesday. But we got the news of his death. He was my only son."

"We received a call around 10am on Tuesday that a body was lying in a bush in the park. We reached the spot and recovered the body. It was sent to GTB Hospital Shahdara for postmortem," said a senior police officer.

Police sources said they are searching for one Rakesh, who had come along with Anand from Indore to appear for the exam — which was held on Sunday — but has been missing since the incident.

"We have registered a case of murder and are investigating. We are probing all the angles and hope to find the accused soon," said Sanjay Jain, DCP (northeast district).


Police are yet to solve many questions to nab the accused involved in this mysterious murder, like:

What was the motive behind Anand's murder?

Where is Rakesh  after the murder?

Why Anand went to Usmanpur from Rohini?

If killer's intention was to loot Anand the why was Anand  killed so brutally?