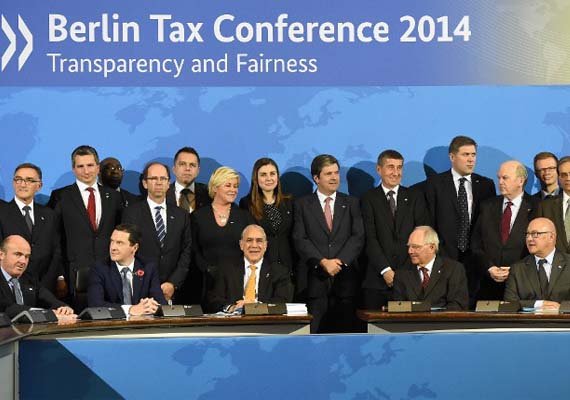 New Delhi: India has pulled out of multilateral information sharing agreement today, after submitting its list of 627 Indians who have accounts in the Swiss Bank for tax probe on the apex court's order Wednesday.
The Mutilateral Competent Authority Agreement was signed by 51 countries in Berlin on Wednesday. The agreement was designed to enable automatic information to combat black money and also provides for collecting, exchanging information between participating countries on taxpayers' overseas assets.
Government sources said that India was unable to sign the pact as there was uncertainty about disclosures and lack of clarity on the ability to comply with the confidentiality clause.
Sources added that India's refusal to partake in the agreement could have an impact on the ongoing negotiations over information sharing pact with Switzerland and the tax compliance agreement with the US that has to be signed before December 31. If India fails to sign Foreign Account Tax Compliance Act Alert (FATCA), then it would authorise US to charge withholding tax on remittances, Indian bank operations in US.
Sources said that the government will approach Special Investigation Team (SIT) with the hope that it will appreciate the government's position.