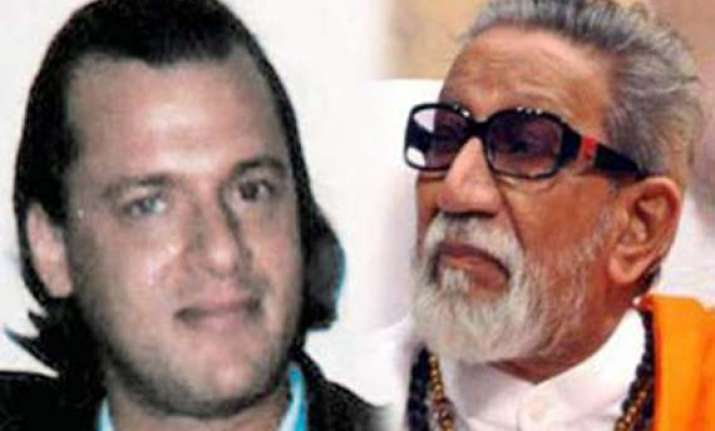 Mumbai, Nov 25: Mumbai terror attack conspiratorDavid Headley, who had surveyed most of the26/11 targets, had also conducted a recce of Bal Thackeray's heavily-guarded residence 'Matoshree' in suburban Bandra in 2008, and found that Shiv Sena chief was a "sitting duck".
In his soon-to-be-released book, 'Headley and I', about filmmaker Mahesh Bhatt's son Rahul's unusual friendship with Headley during the latter's stay in Mumbai, author-journalistHussain Zaidi has revealed how the LeT operative scanned Thackeray's residence with the help of Shiv Sena activist Vilas, a gym instructor.
Pakistani-American Headley frequently visited a gym in south Mumbai where Rahul Bhatt and Vilas worked out, and befriended them.
Headley, according to Zaidi, found loopholes in the late Sena chief's security at Matoshree.
The book — to be released within a week, Zaidi told PTI — also reproduces Headley's statements recorded by the National Investigation Agency (NIA) in Chicago.
According to Zaidi, the book tells how Headley once even visitedMatoshree and photographed it for 15 minutes, posing as 'a fan'.
Post-Matoshree visit, Headley told Rahul that Thackeray was "a sitting duck".
"A small bunch of desperadoes can break that security cover and reach Thackeray. I have no idea why the police are so proud of the protection he has been given," Headley is quoted as having said.
During reconnaissance of several targets in the metropolis, the Pakistan-origin US national, who had learnt to play golf in Lahore, made a visit to Willingdon Club here too, and termed a possible strike on the posh club as "icing on the cake".