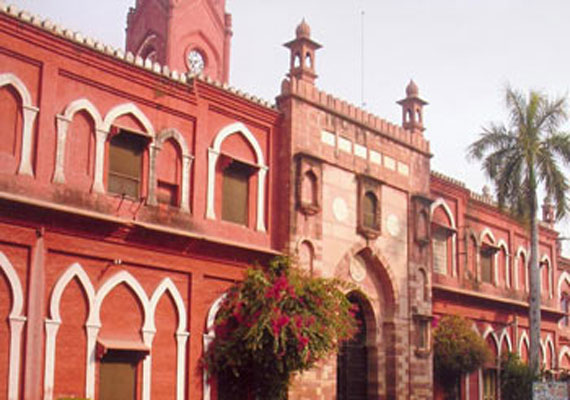 Aligarh, May 10: The Aligarh Muslim University would set up a new International studies centre offering various courses related to international relations, geo-strategy and key foreign languages, a varsity official said here.  A decision regarding this was taken yesterday at a meeting of the university's academic council chaired by the Vice Chancellor, Lt Gen (retired) Zameer Uddin Shah, AMU spokesman Rahat Abrar said.
The centre, Faculty of International Studies, will have multiple departments encompassing all spheres related to international relations, Abrar said.
Under the programme reputed national and international institutions would collaborate with the university for providing high value academic input in the field of international studies, he said.
The centre would have a separate department of foreign languages including Chinese, French, German, Portuguese and Spanish, he said.
It would also have separate departments for West Asian, North African, Far Eastern, South African and Asia Pacific Studies.
It would also have a department of strategic and security studies including conventional and unconventional conflicts, he added.
AMU registrar Group Captain (Retired) Shahrukh Shamshad today said in the globalised world every centre of higher learning has a commitment to play a proactive role in influencing larger societal concerns.
He said AMU earlier had a department of West Asian Studies, which was offering programmes in Conflict Resolution and Peace Studies.
The above project would position AMU in playing a broad and meaningful role in promoting vital national interests in the sphere of international relations, he said.