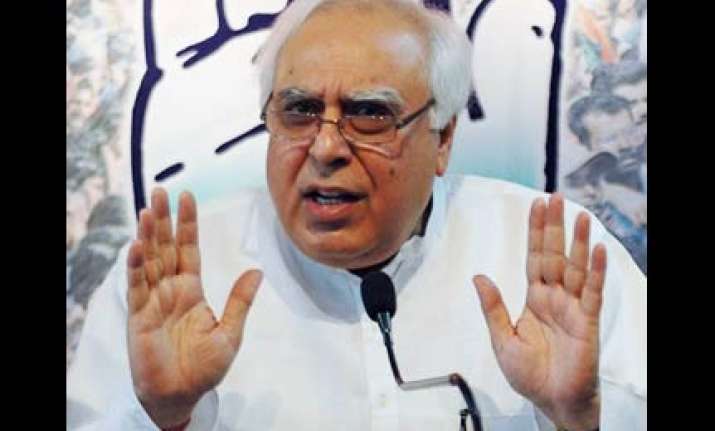 New Delhi, Nov 30: Questioning the Opposition's insistence on a JPC probe into the 2G spectrum issue, Telecom Minister Kapil Sibal today said there was no scope for it when actions related to administrative aspect and criminal culpability had already been initiated.
"The Opposition has the right to throw out the government but if it can't, it should allow the government to function," he told reporters.
JPC should emerge through a consensus or when there is a national concern, the minister said, adding that the Opposition's demand "is something to do with pure politics".
Questioning the Opposition's rationale of demanding a JPC, Sibal said that his ministry has already initiated administrative actions against telecom companies which might have suppressed information to get licences or those which have missed out on roll-out obligations.
"As regrads to criminal culpability of people involved in the alleged scam, it is being investigated by the CBI and other agencies. We are also not averse to the Supreme Court monitoring the investigations," Sibal said.
He also said that framing the telecom policy for the future growth also does not come under the JPC's purview.
"So, I want to know what is the rationale behind the demand for JPC. Let there be a debate on the floor of the House... Let's discuss the issue first," he said, adding that the demand for JPC has become "an instrument" to create controversies on daily basis so that democracy does not function.
He also denied that allies partners like NCP and Trinamool Congress have demanded a JPC probe into the 2G spectrum. "All allies stood by the government," he added.
The Opposition must explain to the public that on what basis they are demanding a JPC probe. PTI