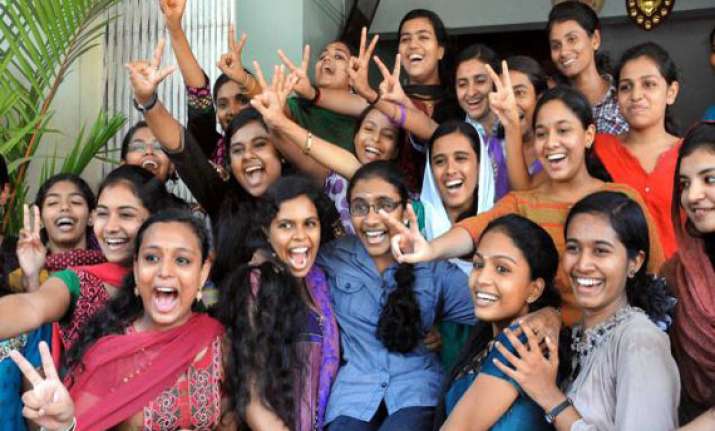 Thiruvananthapuram: As many as 2,71,836 students qualified for higher studies in Kerala Higher Secondary-plus two examinations results of which were announced on Tuesday.
The pass percentage was lower at 79.39 percent compared to last year's pass percentage of 81.34 percent. 
A total of 3,43,420 students appeared for the examinations.
Announcing the results,State Education Minister PK Abdu Rabb said 40 higher secondary schools recorded 100 per cent pass and 6783 students got 'A' plus for all subjects.
The highest pass percentage was in Ernakulam district with 84.39 percent and lowest in Pathanamthitta district with 71.72 percent.
Government schools recorded a pass percentage of 78.77 percent, while aided schools 82.1 per cent and unaided schools 69.75 percent.
Pass percentage in Vocational Higher Secondary was 74.81 percent and in Kalamandala school, the pass percentage was 95.31 percent.