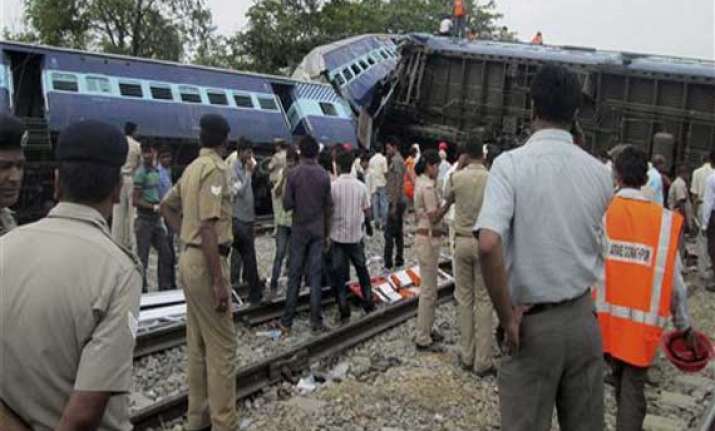 Lucknow: At least 25 people were killed and 100 injured Monday when an express train rammed into a stationary goods train in Uttar Pradesh, officials said.
The accident took place in Sant Kabir Nagar district, about 230 km from here, around 11 a.m. As a result of the impact of the collision, six coaches of the Gorakhdham Express - one AC coach, one sleeper, and four general - were derailed.
District authorities confirmed that 15 bodies were taken out from the coaches while 10 passengers died in hospital. They said 100 people were injured in the accident.
Senior railway officials, however, refused to confirm the number of dead and said that the priority as of now was to rescue the injured and send them to hospital.
The express train was headed to Gorakhpur from New Delhi. The first six coaches of the Gorakhdham train have been severely damaged.