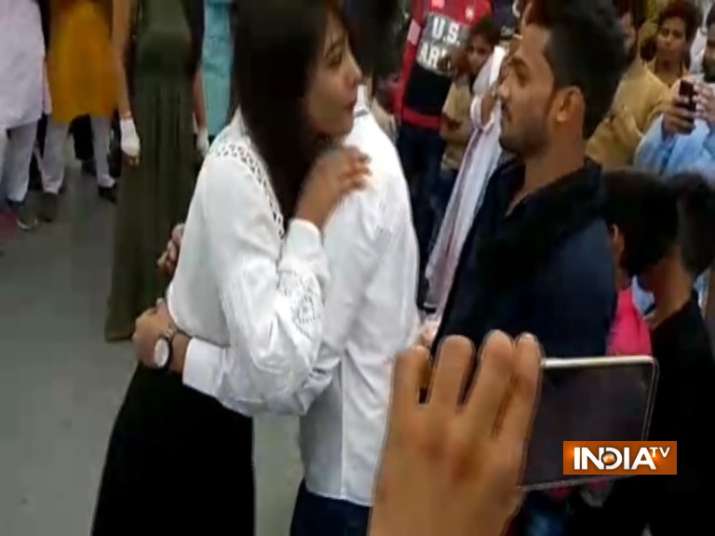 A video has gone viral on social media in which a Muslim girl is seen hugging 100 boys as part of Eid celebrations.
In the video, the girl is seen as hosting Eid Milan with elan outside a mall in Moradabad of Uttar Pradesh.
The girl is seen inviting boys to hug her. The boys formed a que to fulfil her wish.
Interestingly, all the boys waited for their turn to hug the girl and maintained utmost dignity and discipline.
However, this video has infuriated the religious leaders of the Muslim community in the area.
Some of them declared that what the girl did was an act of vulgarity while some others opined that she should be sent to the jail. 
Reacting to the controversy over her hugging 100 boys on Eid, the Muslim girl clarified that she had not done it for publicity.
"I had no wrong intention. I hugged 100 people to wish them Eid Mubarak. I had not done it for publicity. My family is getting messages about how I have ruined the reputation of the family & religion. I don't know how & why that video has gone viral," she was quoted as saying by news agency ANI. 
Watch Video: Muslim girl hugs 100 boys on Eid in UP