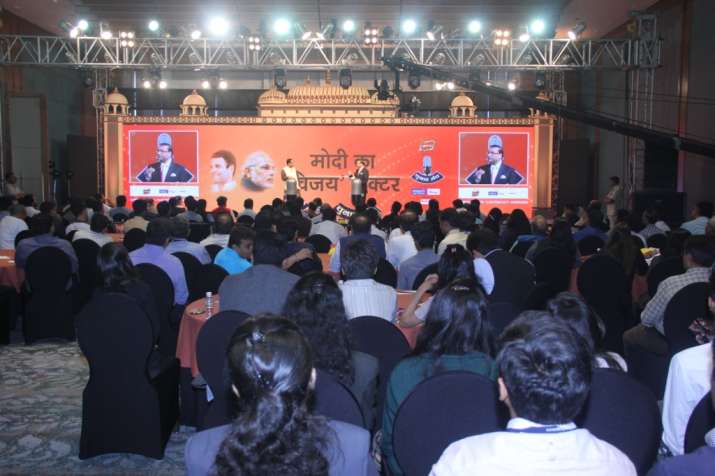 The huge anticipation and the promise came true when India TV's flagship election mega conclave Chunav Manch in its Gujarat edition came out notches above of its contemporaries. The channel attracted unprecedented applause from both the participants and the delegates for the scale of implementation and the level of participation.
Super-charged participation from across the spectrum, along with India TV anchors led by Chairman and Editor-in-Chief Rajat Sharma himself and quite literally grilling the topmost political leaders in various novel formats was almost like a feast for the avid political watchers and the India TV viewers alike. Interrogating overtones from equally capable audience during interactive segments acted as a multiplier adding numerous layers of exhilaration.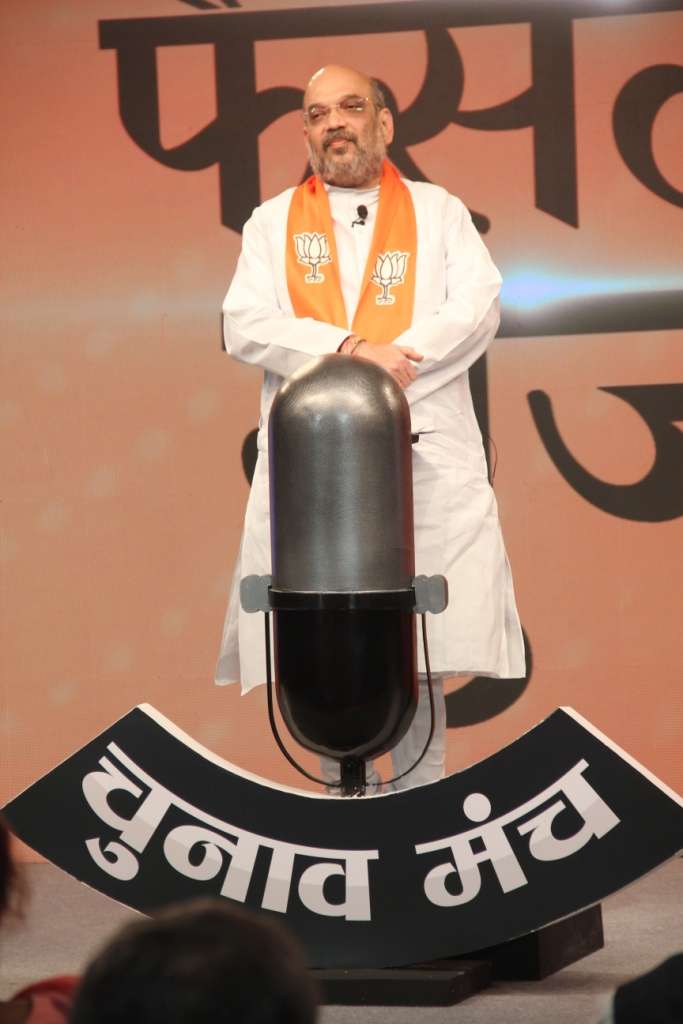 None but all, starting from the Gujarat Chief Minister Vijay Rupani to Deputy CM Nitin Patel to BJP chief Amit Shah opened up on issues related to Gujarat elections and beyond. Other heavyweights include former Gujarat chief minister Shankar Sinh Vaghela, Congress leader Arjun Modhwadia, senior NCP leader Praful Patel and senior Congress leader Randeep Surjewala.
While the political feast for the viewers continued, young political activists Jignesh Mevani, Alpesh Thakor and Hardik Patel, BJP leader Jai Narayan Vyas, Congress leader Shakti Singh Gohil, Gujarat ministers Ganpatsinh Vasava and Shankar Chaudhary, state BJP leaders Pradipsinh Jadeja and Jitu Vaghani, state Congress president Bharatsinh Solanki and businessman Zafar Sareshwala spiced up their respective sessions with heated debates.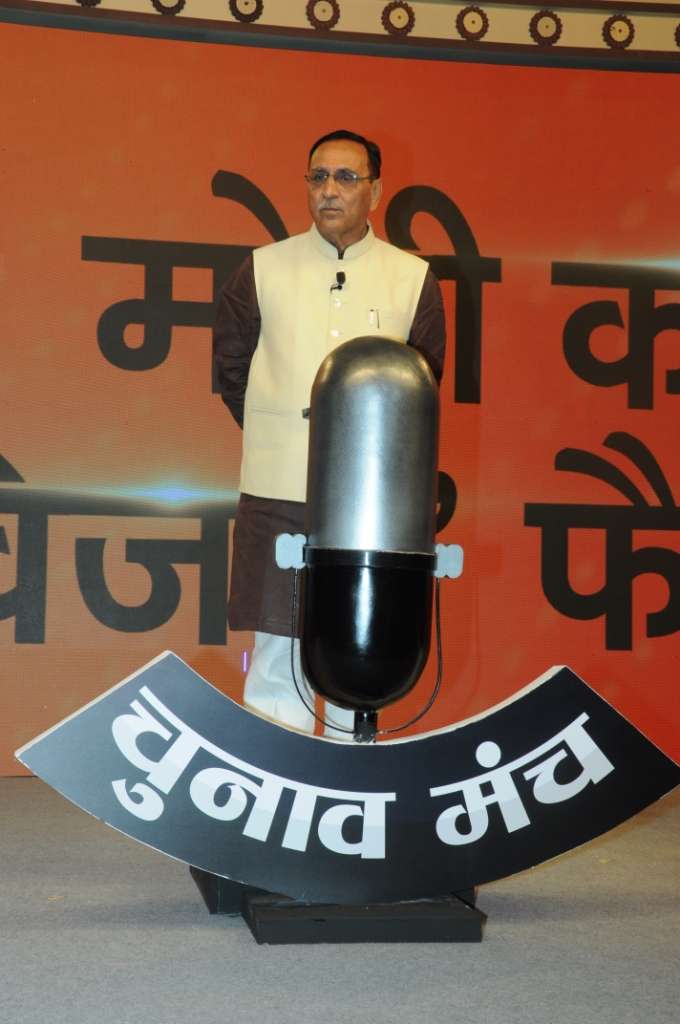 Expressing satisfaction, India TV MD Ritu Dhawan observed, "We were always sure of the top notch execution, however, while we landed at Ahmedabad we were a bit thoughtful on the participation front. This was because we noticed quite a few empty seats during a similar effort, by our immediate competition a day ago. Thankfully, our effort turned out to be a housefull success with enviable participation and a full-house."
"Being able to keep our audience happy with quality content, however is our biggest success." she added.