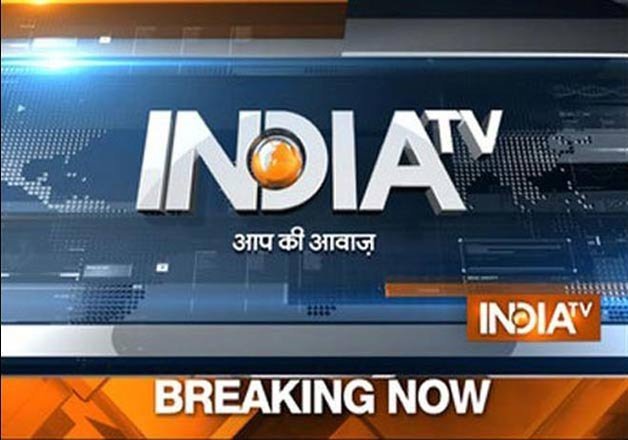 National News
Doesn't matter who gets credit for GST Bill, says PM Modi at all-party meet
Keeping national interests above everything else, Prime Minister Narendra Modi today made an appeal to the opposition parties to do the same and assist in passing the essential Goods and Services Tax (GST) Bill in the monsoon session of Parliament beginning tomorrow. Read More
Pema Khandu sworn-in as Arunachal Pradesh Chief Minister
37-year old Hindu College graduate Pema Khandu took oath as Arunachal Pradesh Chief Minister today to become third youngest CM of the state. His elevation to the top post came after months of drama which ended in rebel Congress MLAs joining ranks with the party to select him as Legislature Party Leader yesterday. Read More
Kashmir unreast: Curfew eneters 9th day, Newspapers fail to hit stands in Valley for 2nd day
As the curfew entered ninth day in Kashmir today, local newspapers failed to hit the stands for the second consecutive day in the Valley after the government's alleged "clampdown" on the media. Read More
Floods cause havoc in Madhya Pradesh; 35 people killed, thousands stranded
Reeling over the massive destructions caused by heavy floods is the state of Madhya Pradesh. As heavy monsoon rains created havoc in the state, at least thirty-five persons have died, nine are missing and thousands have had to leave their homes, officials said today. Read More
Spurious liquor claims 21 lives in Uttar Pradesh's Etah
The main accused in the spurious liquor tragedy has been arrested even as the death toll from the alcohol poisoning climbed to 21 today. As per reports, after consuming spurious liquor on Friday, seventeen people lost their lives while four people were reported to have lost their vision. Read More
International News
Professor among three arrested for sheltering Dhaka terror attackers
A university professor, acting as deputy vice chancellor of a private university, is among three people arrested for sheltering terrorists who carried out terror attack at a cafe in Dhaka in which 22 people were killed by suspected Islamic State militants. Read More
Turkey: President Erdogan tightens grip on power post coup attempt, at least 265 killed
At least 265 people were killed in Friday's failed coup, the Prime Minister of Turkey Binali Yildirim said yesterday. Coup plotters, pro-government forces and civilians were among the dead, Yildrim said. The failed military coup has bolstered Recep Tayyip Erdogan's immediate grip on power and boosted his popularity. Read More
5.0 magnitude quake shakes Tokyo
A 5.0 magnitude earthquake shook Tokyo and large ares of eastern Japan today, the US Geological Survey said, but there were no immediate reports of damage or casualties. No damage or injuries were immediately reported as buildings in Tokyo were shaken by the jolt.
Business News
Airtel increases benefits on pre-paid data packs
Bharti Airtel today announced increased benefits on select pre-paid data recharge packs and Sachet Packs by offering 25-67 per cent more data at the same price. According to a company release, the Rs 655 4G/3G monthly recharge pack will now offer 5 GB data against 3 GB earlier, an increase of 67 per cent.
FPIs invest Rs 9,700 cr in capital markets in two weeks
Foreign investors have brought in over Rs 9,700 crore into the Indian capital markets in the first two weeks of this month on improving prospects for the economy and hopes of better corporate earnings. Interestingly, most of the incoming investments are in the debt markets during the period under review.
Show me how inflation is low, Raghuram Rajan challenges critics on 'dialogues'
The outgoing Reserve Bank of India Governor Raghuram Rajan today took his critics head-on and and challenged them to show how inflation is "very low" before accusing him of "being behind the curve" in his focus on containing price rise than on growth and debunked such criticism as mere 'dialogues'. Read More
Entertainment News
Qandeel Baloch Murder: Richa Chadha nails a Twitter fight over 'honour killing' and you need to take notice!
The murder of Pakistan model and internet sensation Qandeel Baloch has brought back the topic of 'honour killing' in public discussion forum. She was strangulated to death by her own brother for 'dishonouring' the family reputation. Read More
"I gave her a tablet and then strangled her," Qandeel Baloch's brother confesses killing her
The brother of Qandeel Baloch has been arrested in Punjab Province for strangulating her to death for "dishonouring" the family' reputation. Waseem, who is Qandeel's younger brother, was arrested in Dera Ghazi Khan late Saturday night. Later in a press conference he confessed that he drugged and strangled his sister. Read More
'Madaari' Irrfan Khan books appointment with Kejirwal and RaGa over Twitter; PM Modi says 'I am busy'
Actor Irrfan Khan has been successful in booking an appointment with Delhi CM Arvind Kejriwal and Congress VP Rahul Gandhi on Twitter. The actor had sent in a request on Saturday to the political heavyweights, including PM Modi, seeking a meeting with them as a common man. Read More
Sports News
India's second practice match in West Indies ends in draw; Indian bowlers fail to impress
Second tour match between India and West Indies Board President's XI ended in a draw today. Indian bowlers, with the exception of off-spinner Ravichandran Ashwin, were far from impressive as they struggled for wickets on the third and final day of the match. Read More
Bopanna wins singles, Lim prevents clean sweep
Not used to playing singles anymore, India's Rohan Bopanna found rhythm in nick of time to edge past Hong Chung before Yong-Kyu Lim prevented a Korean whitewash with a gritty win over Ramkumar Ramanathan in the Davis Cup Asia\Oceania Group I tie today.
President, PM congratulate Vijender on clinching Asia title
President Pranab Mukherjee and Prime Minister Narendra Modi today congratulated Vijender Singh on clinching the WBO Asia Pacific Super Middleweight title, saying that the star boxer has made the country proud with his feat. Vijender scored a dominating win over Welsh-born Australian Kerry Hope in a 10-round bout here last night.