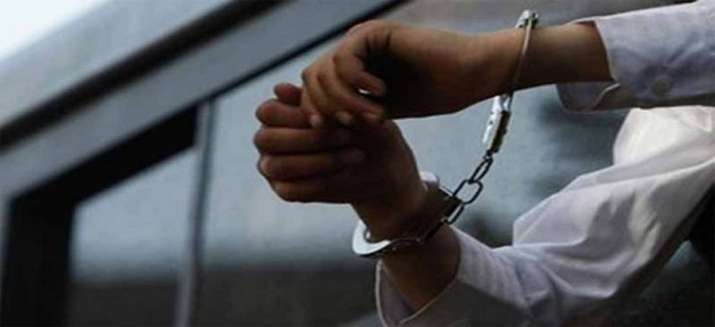 Two more persons were arrested on Monday in the Gurugram assault case taking the tally to three, police said.
At around 2 a.m., Dhirender, alias Dhire, and Amit were arrested. They were part of 35 to 40 goons who attacked four youths of the minority community on the day of Holi in Bhup Singh Nagar.
On Friday, police in this Haryana city arrested Mahesh Kumar, a key accused.
"Both accused are natives of Naya Gaon village adjoining to Bhup Singh Nagar. They were absconding since incident took place," said Subhash Bokan, PRO of Gurugram police.
"During investigation, it was revealed that Dhirender, having a dairy in Bhup Singh Nagar, was present along with six other youths during the attack. 
The incident that started that started at around 5 p.m. on March 21 over a game of cricket, had taken a brutal turn, after attackers chased and raided a home of one of the victims.
The brutal thrashing was captured on phone and the video went viral on social media drawing flak for the police. It was shot by one of the family members from third floor of the building.
"When altercation broke out between the two groups over playing cricket, Dhire and others joined in with batons, hockey sticks and iron rods.
"They barged into the house of victim identified as Mohamad Dilshad alias Shamshad and beat them up," Bokan said.
The four youths were brutally assaulted. They were thrashed until one of them Mohamad Shahid became unconscious.
"It was also revealed that the goons have taken away some jewelleries and valuables while leaving the house," Bokan said. 
Some 30 youths have been interrogated so far by the Gurugram police.
During the attack, many outside the house had even pelted stones. They kept thrashing the victims despite the family members pleading with them for mercy.
As tension continued in the adjoining villages, Gurugram police said they were working to identify the remaining accused on the basis of available video footage.
"We have deployed a PCR van outside the house of victim. We are keeping a close eye on strangers. No further violence have been reported," Bokan said. 
Victim's father Mohamad Shamshad has claimed police did not respond at the time of the attack.