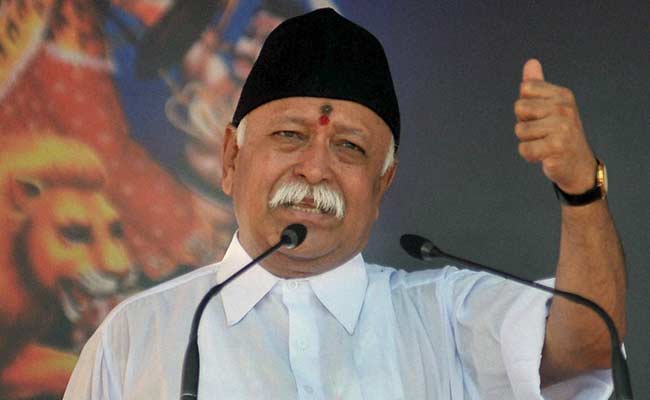 RSS chief Mohan Bhagwat today stirred a new controversy by saying that all Muslims who live in India are Hindus. 
The RSS chief further said that the ancestors of Indian Muslims were Hindus and their style of prayer is also similar to the Hindus.
Explaining his line of argument, Bhagwat said that Hindus are even at the root of Pakistan and pointed out that for knowing their history, Muslims will have to see the history of Hindus only.
"What is it that binds together people who speak so many languages, who are divided among so many castes, who have different food preferences and life styles, who live in different states? It's Hindu…Hindutva…Hinduness, not Hinduism…by arousing the feeling of that Hindutva within ourselves…by putting that pride within ourselves… by truly following Hindutva…we Hindus should connect with each other," Mohan Bhagwat said. 
The RSS chief further said that "we are being taught wrong history". He also rued that "though India taught a lot to the rest of the world, we are not taught these things".
"We are only taught things related to our failure, our defeat," he added.
The RSS chief further said that this country never attacked any other country and taught civilisation, culture to others.
"This country gave mathematics, Ayurveda, science to the world. This is out history. The world knows but we don't know because we are not taught this history. We are taught wrong history. We are taught history of defeat," Mohan Bhagwat said.