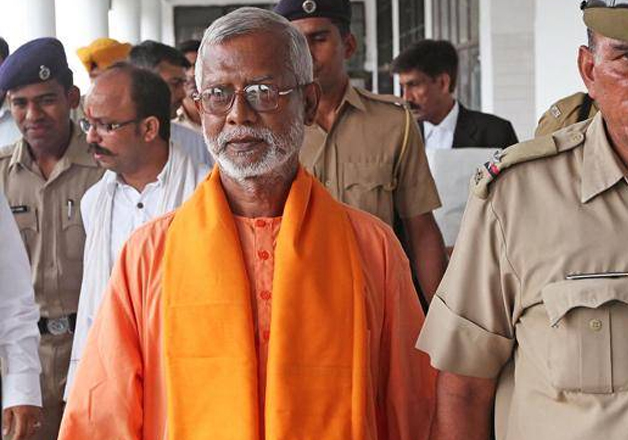 A special NIA court today acquitted Swami Aseemanand and five others in the 2007 Ajmer Dargah blast case while convicting three of the accused. The convicted persons are -- Bhavesh Patel, Devendra Gupta and Sunil Joshi (now dead).
The court fixed March 16 for pronouncement of the sentence.
"The judge has convicted Bhavesh Bhai Patel, Devendra Gupta and Sunil Joshi in the case. Sunil Joshi has already died," Jagdish Rana, advocate for Swami Aseemanand, said, adding that all others have been acquitted.
Three of the total 14 accused are still missing and on the run.
Three persons were killed and at least 15 others injured when a bomb exploded at around 6.15 p.m. on October 11, 2007 inside the premises of the shrine of Sufi Khawaja Moinuddin Chisti.
Initially, police had blamed Islamic terror groups for the blast, but later a confession by Aseemanand shifted the focus of the probe towards Hindutva groups.
Hearing in this case was completed in the first week of January in which 149 witnesses were examined and 451 documents were produced before the court.
The court was supposed to deliver its verdict on February 25 but had deferred the verdict to March 8.