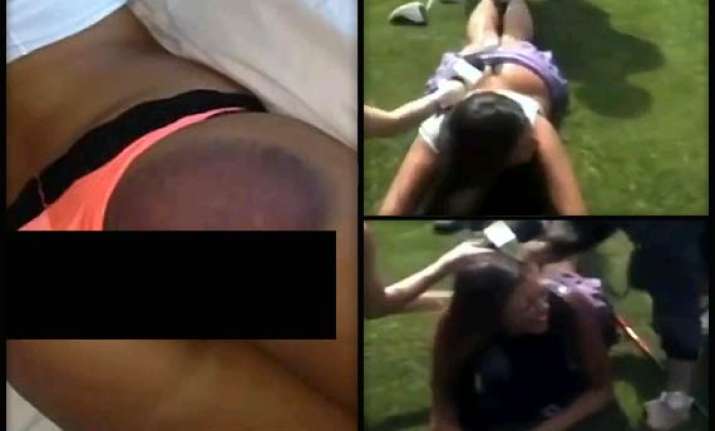 28 yr-old Model Elizabeth Dickson is suing Playboy Morning Show host Kevin Klein for severe damages caused to her 2 years back during 2012 golf event.
A video recently emerged showing a the victim in plea Dickson lay on her stomach baring her butt in white top and mauve coloured mini skirt. The video further shows how a tee was placed between her butt cheeks with a gold ball on top.
Later radio show host Kevin Klein is seen swinging his golf club in order to hit the ball. Moments later, Klein misses the ball and ends up blowing hard on Ms Dickson's butts which left her writhing in pain.