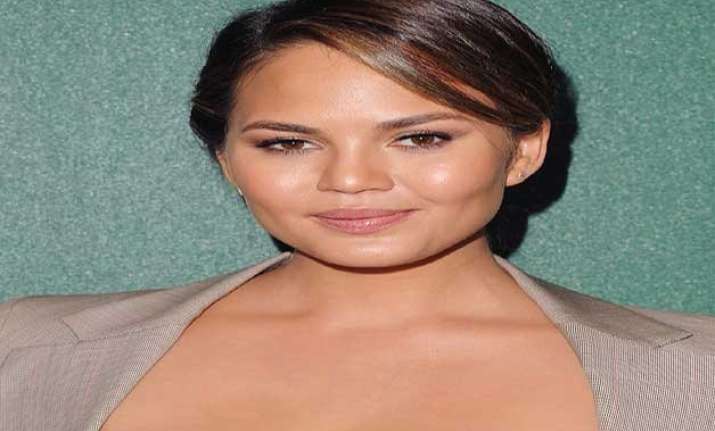 Los Angeles : Model Chrissy Teigen has shared her secret beauty hack -- a freezing eye cream to help wake her up in the morning.
Asked for her top hack, Teigen said: "That's hard. I mean besides all of the under-eye masks I use in the morning, I put my eye cream in the freezer," Teigen was quoted as saying by Harper's Bazaar magazine, reports femalefirst.co.uk. 
"Having it nice and chilled and cold for you makes a big difference. It really wakes you up and I have really early call-times, so it helps," she added.
The model likes the fitness DVD "Body by Simone" and said that she enjoys the "soreness" after doing it.
"I do Body by Simone every day, no matter how early my call time. Simone is so wonderful, she really tailors every workout to you and it's different every time. She has so much energy, she's so feisty and fun," she said. 
"I love that feeling of soreness after going and its unusual for me as I never claim to enjoy working out, but I really love seeing Simone," she added