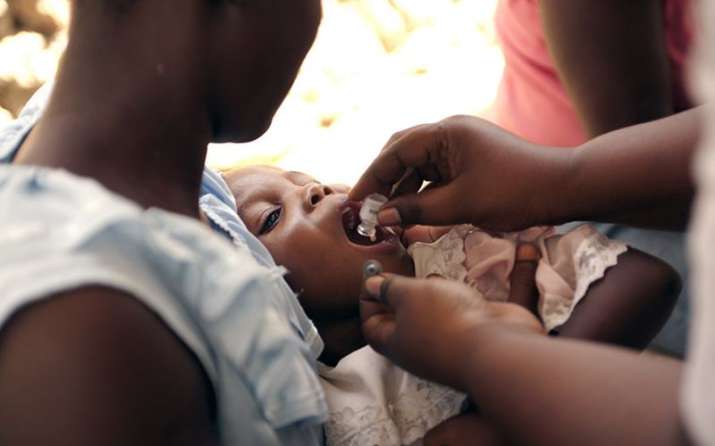 Though all these diseases are curable with proper care and medication, however there are no vaccines available for them barring cholera. Now, a new study might be a shocker to many especially parents who thought their children are secured with cholera vaccines. After conducting seven clinical trials and six observational studies, a team of researchers at Johns Hopkins University in the US found that cholera vaccines are less effective for children under five. The vaccines which shields adults from cholera provide less protection for kids between the age group 0-5.
They found that the standard two-dose vaccine regimen reduced the risk of getting cholera on average by 58 per cent for adults but only by 30 per cent for children under age five.
Areas with poor sanitation and impure drinking water are more prone to the disease. Watery diarrhoea, vomiting, muscle cramps are the symptoms of Cholera which is transmitted via oral-fecal route. It hits an estimated three to five million people per year worldwide and causes 28,000 to 130,000 deaths annually. 
Oral vaccine for this are composed of killed and whole cells of the bacteria Vibrio cholerae which generally provides immunity for six months. Vaccines which were commercially available after their development in the 1980s cost an average of Rs 118.56 per dose.
"Yet for years, these vaccines have not been widely available, have been fairly expensive for broad public health use and have been associated with a number of misconceptions, including that they do not work well," said Andrew Azman, research associate at John Hopkins University.
Also Read: Worst yet to come, say doctors as Delhi reports over 600 cases of malaria, chikungunya and dengue
There have been number of studies conducted on the effectiveness of these vaccines. While some reports say that the risk of cholera is reduced by half whereas other say that the disease gets completely eliminated.
For more lifestyle news, follow our Facebook page
(With inputs from PTI)