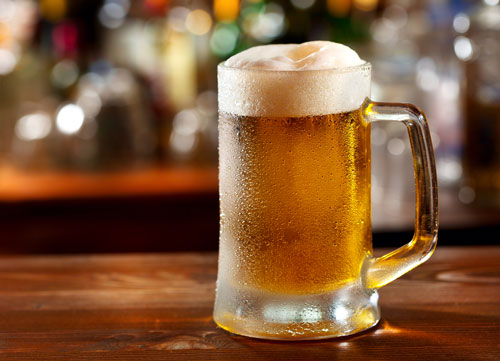 People who're suffering from gluten intolerance are going to receive good news. Researchers have developed a new way to brew gluten-free beers. They found that teff, a small cereal native to Ethiopia that doesn't contain gluten can be used as a potential raw material for malting and brewing beer. Patients suffering from celiac disorders and others who are gluten-intolerant feels like gluten is everywhere, in cakes, cookies and breads. In fact, most of the beers contain gluten. 
According to the Celiac Disease Foundation, one percent of total global population suffer from celiac disease, which causes the immune system attacking the small intestine when gluten is taken in the diet. No medical treatment is currently available for the disease. The only option the patients have is to avoid taking gluten in their diet. 
So, keeping their concern in mind, breweries have been looking for alternative grains like corn, rice and buckwheat to replace barley in preparing beer. The new study, published in the Journal of Agricultural and Food Chemistry, showed that beers made with a white teff variety called Witkop may be a good alternative to traditionally brewed barley beers.
Valeria Sileoni from University of Perugia in Italy and colleagues examined the Witkop teff malting process, in which grains are steeped, germinated and dried, to determine the optimum conditions. Witkop teff took longer to malt than barley, and the team found that the teff had different enzymes to break down sugars than barley. 
The researchers concluded that Witkop teff grains have potential as a raw material for beer production but would likely require custom malting equipment on an industrial scale.
"Witkop teff appeared to be a promising raw material for malting and brewing. However, the small grain size may lead to difficulties in handling malting process, and a bespoke brewhouse plant should be developed for the production at industrial scale," the study said.
(With IANS Inputs)