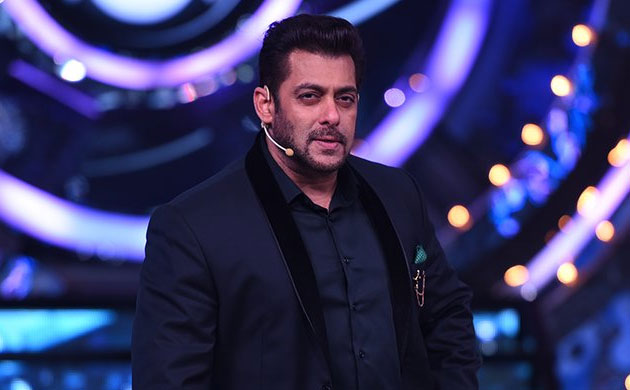 Last night we saw a lots of drama with Surbhi Rana sending Jasleen Matharu, Megha Dhade and Dipika Kakar to jail. Feeling targeted, Jasleen breaks down in the jail with friend Romil Chaudhary trying to pacify her. On the other hand, Deepak Thakur is reprimanded by Bigg Boss for using foul words for Megha Dhade during captaincy task. Megha Dhade was nominated for elimination for hurling a shoe at Deepak. Jasleen locks horns with Surbhi Rana. Rohit Suchanti stole some Appy Fizz for Srishty Rode who was facing indigestion. Bigg Boss takes Dipika Kakar out of jail and puts Rohit instead for stealing. Let's see what happens tonight when Salman Khan comes for the Weekend Ka Vaar.
Bigg Boss 12 November 24 Weekend Ka Vaar Highlights
09:55 pm:  Evictions to take place on Sunday. Megha is being tortured in the torture room. Megha is angry at Jasleen for taking her name. She calls her 'brainless'. Megha and Jasleen hug and make up. Colors' family TV actors to enter Bigg Boss house. Surbhi Jyoti, Kamya Punjabi, Pearl V Puri, Harshad Chopda, Anita Hassanandani and many others come to Bigg Boss house impersonating contestants. 
09:40 pm: Salman Khan asks housemates who is the biggest culprit of the week. Everybody takes Megha's name. Megha is sent to torture room. Deepak Thakur, KVB and Dipika Kakar safe from eliminations. 
09:35 pm: Salman thinks Megha Dhade lost from Deepak Thakur. He also says that she should be thankful for not being eliminated for being physical. Surbhi reasons with Somi and Deepak. Somi breaks down after Salman's accusations. 
09:30 pm:  Salman Khan says blue team had no strategy. He praises Megha Dhade and Jasleen Matharu for the task. He mocks them for landing into jail. He talks to Surbhi Rana about the Kaalkothri punishment. Surbhi thinks Matharu creates unnecessary drama. Salman thinks Somi Khan interferes in other's matters. 
09:25 pm: Rohit Suchanti thinks Dipika and Sreesanth don't perform well during the tasks. KVB was the mastermind behind Rohit Suchanti's game. Salman credits KVB for making red team win. Everyone applauds for Karanvir. 
09:20 pm: Salman talks to Megha Dhade about her comments on Deepak Thakur's physical appearance. He also lambasts Deepak for provoking people to hit him. Rohit went rogue and joined hands with opposite team. Salman asks Jasleen when did she come to know about it. He recalls Jasleen's comment 'hum isko use karenge'. He playfully asks, if she remembers Anup Jalota! 
09:15 pm: Salman Khan gets angry at Deepak Thakur for using inappropriate language. He asks him about his 'Chaal Chalan' word he used for Megha Dhade. He clarifies his statement. Salman also talks to Megha why he turned violent during the task. He thinks that Megha is frustrated that she is not able to make her place in Bigg Boss 12 house. 
09:10 pm: Salman asks Surbhi how important KVB is for Dipika. Surbhi thinks Karan is not at all important for her. He also asks Somi Khan why didn't she give her safe seat to anyone. Why is everyone protecting Somi, asks Salman. 
09:05 pm: Salman Khan asks KVB if he expected Dipika Kakar to save him instead of Sreesanth and Megha. KVB says he didn't expect. What went wrong between Karanvir and Dipika? Salman asks Dipika why she chose Sreesanth. She explains her stand.  Argument begins between KVB and Dipika! 
Surbhi thinks Dipika changes friends every week. 
09:00 pm:  Host Salman Khan enters the show. He talks about Sreesanth's slap controversy during the IPL. He also talks about Surbhi Rana's behaviour in the house after becoming captain. Megha Dhade's shoe-hurling fiasco is also shown in recap. KVB, Srishty, Deepak, Rohit, Megha and Dipika are nominated for elimination. Salman makes fun of Romil Chaudhary's sleeping habits. He warns Romil that he's not being seen in the house. Bigg Boss is not a resort, says Dabanng Khan. 
The time for elimination is here and the suspense is building up! Who do you think will be eliminated? Tune in tonight at 9 PM for a thrilling #WeekendKaVaar with @BeingSalmanKhan. #BB12 #BiggBoss12 pic.twitter.com/biDWhg9NX0

— COLORS (@ColorsTV) November 24, 2018