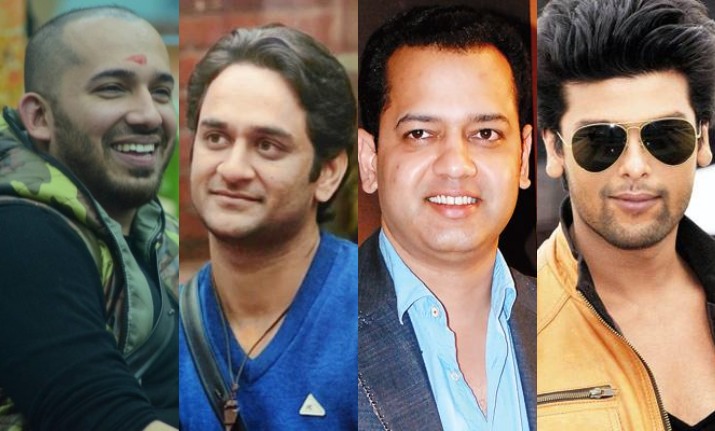 Bigg Boss 12 has started 2 three days ago, and it already has a contestant who is trying to leave the house. Every year, there's a contestant who's so done with this reality show and its inmates that he finds escape the only way to end his misery. Last year it was Vikas Gupta and this year its none other than former cricketer Sreesanth. On Tuesday, after failing in BB Press Conference task, Sreesanth asked, or instead pleaded Bigg Boss to open the doors and let him walk out. As obvious as it seems, Bigg Boss listens to none and he remains to be one of the inmates. Let's see how he changes the dynamics inside the house and makes them work into his favour. While we wait for the latest episode of Bigg Boss 12, let's have a look at those great contestants who tried their ways out of the plush BB mansion.
Rahul Mahajan and company
The trend of trying to run away from Bigg Boss house was started by Rahul Mahajan in season 2. Just ahead of grand finale, Rahul along with Raja Chaudhary, Ashutosh Kaushik and Zulfi Syed scaled the high wall to get out of the house. When he asked to apologise, he tried to make an escape. He was later coaxed and sent inside again.
Bigg Boss 12: When Hina Khan turned messenger for Karanvir Bohra and wife Teejay Sidhu
Kushal Tandon
TV actor Kushal Tandon, who was one of the strongest contestants of the season, tried to escape Bigg Boss house after indulging in a fight with inmate Tanishaa. He wanted the actress to apologise to him for hitting him during a task. When Bigg Boss didn't intervene, he instead planned to leave the house. Bigg Boss later lashed out at the actor for his unthoughtful decision.
Ali Quli Mirza
In season 8, Ali Quli Mirza climbed the wall with the similar agenda. It happened after Sonali slapped him and Upen Patel revealed that he's the most disliked person in the house. He even apologised to Dimpy Ganguly and Sonali but the girls were in no mood to mend their relationship with him. He felt isolated and tried to escape.
Bigg Boss 12: Anup Jalota when alleged gf Jasleen denied sharing bed with him, says 'Toh main dur ho gaya'
Vikas Gupta
When Vikas Gupta was given a tough time by his arch-rival Shilpa Shinde in the house, he dropped his weapons and opted out to leave the house. He broke down and felt left out. One of the doors of the Bigg Boss house was left open and when Vikas saw that, he immediately made for a run. He later returned to the house with a warning. 
Bigg Boss 12 Day 2 Highlights: Sreesanth threatens to leave the BB house
Bigg Boss 12 is already making headlines in its first week itself. Unusual couple Jasleen Matharu and Anup Jalota's relationship are raising quite a lot of eyebrows inside as well as outside the house. Also, Khan sister Saba and Somi are in no mood to get dominated by celebrities. Sreesanth is on a non-cooperative movement and being bashed by the contestants. Let's see how the drama unfolds in this season. 
For more Bigg Boss 12 news, click here.