Follow us on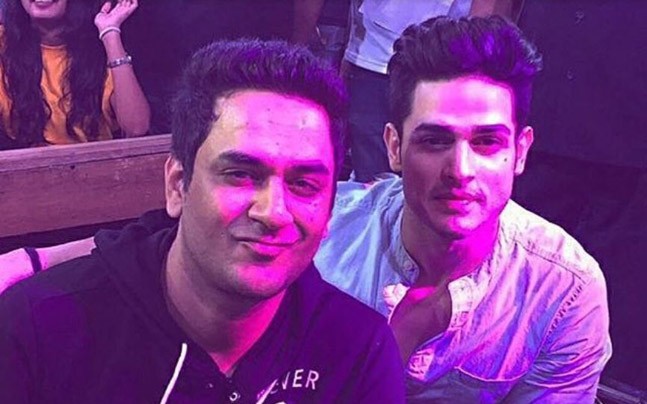 Priyank Sharma and his mentor Vikas Gupta used to be the BFF goals in and outside the Bigg Boss 11 house. While most of the friendships didn't survive the test of the time, Vikas Gupta and Priyank Sharma's friendship stood strong even after the show got over. However, this latest report suggests otherwise. It seems like even Vikas and Priyank couldn't keep their friendship afloat after the Bigg Boss 11. According to the rumour mills, Priyank and Vikas had an ugly brawl and fist fight a day before Indian Television Awards 2019. The incident took place at a five-star hotel in Juhu, Mumbai. Priyank's now-girlfriend Benafsha Soonawalla was also present when this tussle was taking place.
SpotboyE reported an eyewitness account of the incident on their portal. According to the eyewitness, Vikas was working out in the hotel's gym when Priyank Sharma walked in. Some time later, the TV actor started following Gupta to the locker room and tried to block his way. When Vikas asked him to leave his way, he didn't budge.
Later, Priyank Sharma pushed Vikas Gupta and started taking videos of himself. He also threatened to raise an alarm that he was beaten by Vikas and he has marks on his body. Vikas ran for his life out of the gym and Priyank threw a water bottle at him but it missed him.
While fleeing the sight, Vikas Gupta was heard saying that there's something wrong with Priyank. When he suggested to call the police, the hotel managers were against this idea. Benafsha Soonawalla who was also present at the incident, seconded with Vikas Gupta.
When contacted by the leading portal, Vikas Gupta refused to comment on the matter. He said, "I really don't wish to comment on this and give importance and publicity to people who created this ugly incident and want to be in the news because of it."
The tussle began when Vikas Gupta revealed how problematic Priyank Sharma is on the sets of Puncch Beat which made the makers drop the sequel.