Follow us on Los Angeles: The star of "The Judge" and "Iron Man" picked up two trophies - for favorite dramatic movie actor and favorite movie actor - at the voted-for-by-fans awards ceremony that honors stars in film, television and music.
"This is perfect for me because I love people, I'm crazy about movies and I prefer people who love my movies," Downey said during his acceptance speech.
"The Big Bang Theory" also won multiple honors. The sitcom about a group of scientists was awarded trophies for favorite network TV comedy and favorite TV show.
One of its stars, Kaley Cuoco-Sweeting, was chosen as favorite comedic TV actress.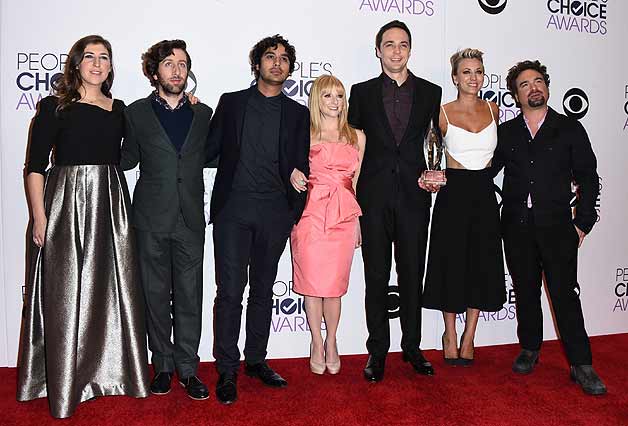 "We truly have a love and passion for making this show together," said "Big Bang" co-star Johnny Galecki.
"Honestly, it's a dream come true every day, and it's never lost on any of us for a split-second that it's entirely due to your love and support."
Other winners in attendance included Hunter Hayes as favorite male country artist, Matt Bomer as favorite cable TV actor, Chloe Grace Moretz as favorite dramatic movie actress and Chris Evans as favorite action movie actor.
Melissa McCarthy was honored as favorite comedic movie actress, while Adam Sandler was selected as favorite comedic movie actor.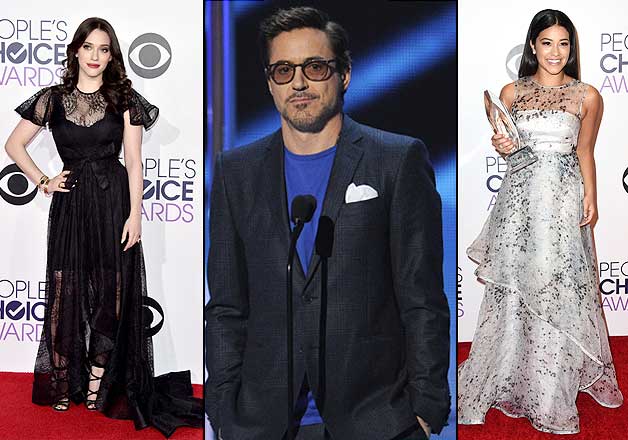 Ben Affleck was named the humanitarian of the year for his work with the Eastern Congo Initiative, which he co-founded in 2010 with Whitney Williams.
The organization advocates the economic and social growth of the country through various programs.
Iggy Azalea and Lady Antebellum, who performed during the People's Choice Awards along with Fall Out Boy, were also champions.
Azalea was deemed favorite hip-hop artist, while Lady Antebellum were crowned favorite country group.
"Grey's Anatomy" star Ellen Pompeo accepted the awards for both favorite dramatic TV actress and favorite network TV drama.
"Somehow, this never gets old," Pompeo said. "I have to say it actually gets better. We're 11 seasons in, and your passion for the show keeps us going."
A couple of Pompeo's absentee co-stars were also selected as victors: Patrick Dempsey for favorite dramatic TV actor and Sandra Oh as Cristina Yang for favorite TV character missed most.