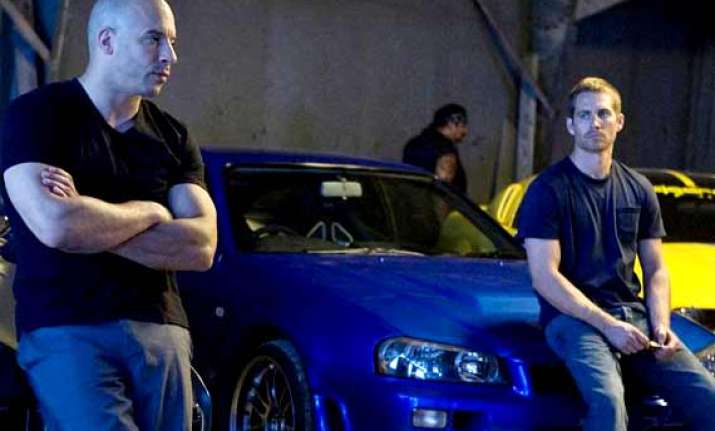 Action film 'Fast and Furious 7' has resumed shooting after its production had to be halted last year following actor Paul Walker's death.
Production of the movie was delayed after the death of Walker, 40, who played the character of Brian O'Conner in the franchise, reported Variety.
Recently James Wan, 37, who is the director of the film, posted a photo on Instagram from the movie's set.
"First day back filming. Better and stronger," he wrote.
Screenwriter Chris Morgan had to drastically alter the script in order to determine whether Walker's character will be retired or killed in the film.
It was earlier reported that Walker's remaining scenes will be completed using body doubles and CGI (Computer Generated Imagery).
'Fast and Furious 7' is the latest installment of the hit movie franchise and will release on April 10 next year.
Walker died in a car crash on November 30th last year.