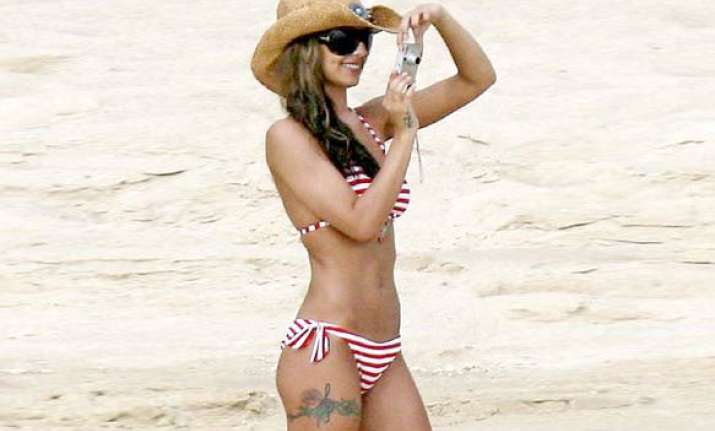 London: Singer Cheryl Cole will be looked after by a crew of seven staff if she wins the US X Factor job.
The 'Promise This' singer will be given a team of flunkeys if she takes her place alongside mentor Simon Cowell, 51, reports the Daily Star.
Cheryl, 27, who is set to leave her Newcastle council estate roots for the glitzy job with top broadcaster 'Fox' is thought to be close to sealing the deal.
An insider said: "Cheryl will have a crew of people catering for her every little whim.
"She'll have seven staff who are responsible solely for looking after her."
They would even include a specialist to help iron out her Geordie accent so American fans can understand her verdict on the acts.
The source added: "She will have her own stylist, chef, manicurist, masseuse, chauffeur, hair stylist and 24-hour voice coach."