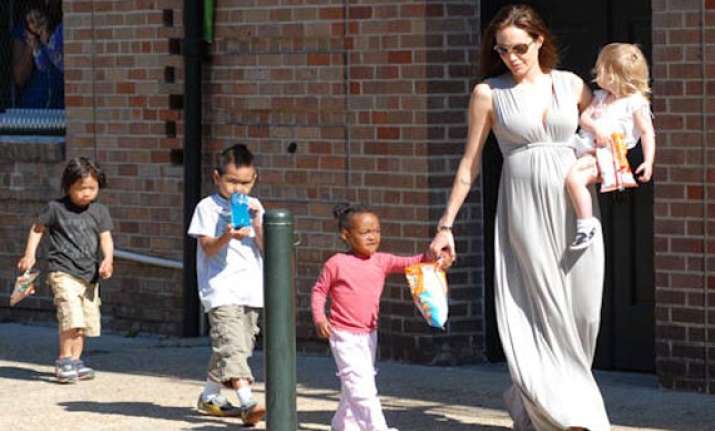 London: Angelina Jolie has revealed that her brood of six children are her toughest critics.

Vivienne, Shiloh, Knox, Zahara, Pax and Maddox have now become a regular fixture on the set while she recorded her new animated movie Kung Fu Panda 2.

Describing them as like a 'focus group', she said they became 'part agents, part managers'.

And they certainly didn't hold back when it came to expressing their opinions.

"They'll sit in a room and say, 'That's just not funny'" she said admitting the scrutiny from her children keeps her 'competitive', the Daily Mail quoted Jolie as telling USA Today.

But despite their brutal honesty - and thinking co-star Jack Black was 'cooler than mommy', Jolie says bringing them along to recording sessions was very rewarding.