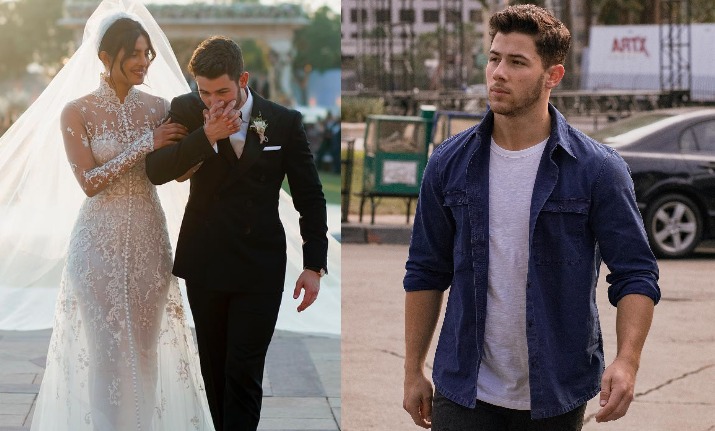 Though Priyanka Chopra and Nick Jonas' wedding pictures have all the smiling faces, but there was a point when groom Nick felt fed up of these too many ceremonies. The American singer made a confession on The Late Late Show With James Corden's Carpool Karaoke. He said that he indeed felt fed up and tired of all the many wedding ceremonies and receptions when he tied the knot with Priyanka Chopra in December. Nick Jonas was joined by his brothers Kevin Jonas and Joe Jonas. They were also hooked to a lie detector by James Corden and that's when asked some really uncomfortable questions.
James Corden asked Joe Jonas if any of his brothers' wife get on his nerves. To this he replied in negative, which was a lie. Kevin and Nick Jonas broke into laughter. We all know who they were talking about. He then asked Kevin if at any point during Nick Jonas and Priyanka Chopra's wedding ceremonies, he thought to himself, 'how much longer is this gonna take'. Kevin said that he did.
When James Corden turned to Nick Jonas with the same question, he said, "Yes. It was when I looked at the bills."
Joe Jonas earlier teased his brother Nick Jonas for so many wedding ceremonies. When Corden asked what he learned from his brother's wedding, he said, "Mostly things not to do. Both were absolutely beautiful. All 18 of Nick's were amazing."
Nick Jonas and Priyanka Chopra tied the knot in Jodhpur in December last year. They got hitched as per Hindu as well as Christian rituals.