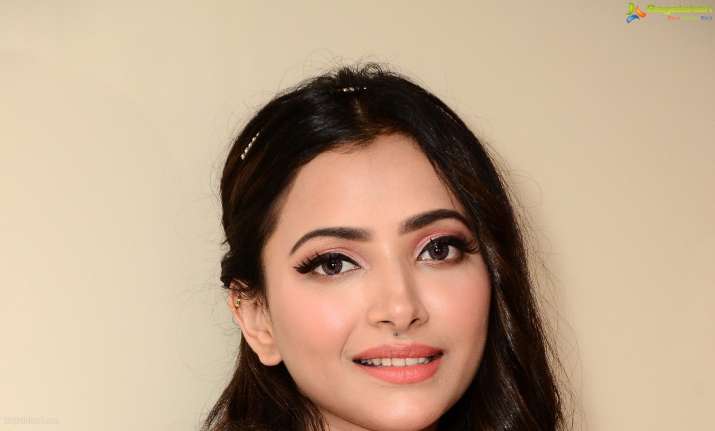 Shweta Basu Prasad was last seen in show Chandra Nandini in the role of Queen Nandini. Currently, she plays Aishwarya in Amazon Prime video's GangStars. Shweta talks about portraying a tantrum-throwing superstar in the web series. 
GangStars is Amazon Prime's first Telugu web series. It also stars Jagapathy Babu, Apoorva Arora, Navdeep and Siddhu. Amazon Prime Video is making inroads into the regional space with GangStars which began streaming early this month. 
Shweta and her character Aishwarya in the series are poles apart. She says,"In reality, I am not at all like the character I portray here. She's also bipolar, so it gives the characterization a different dimension."
Shweta was neck-deep with her shooting commitments for the television series Chandra Nandini when producer Swapna Dutt called to talk to her about GangStars,"I was shooting 25 to 26 days each month and couldn't think of anything during that time. But Chandra Nandini wound up in November 2017 and I could come and shoot for this web series. We had a ball; the story is a lot of fun and we had fun shooting it too," she recounts.
The 12 episodes series has also been dubbed in Tamil and Hindi. Directed by Ajay Bhuyan and written by Nandini Reddy who's also the creative director of the series, GangStars was initially meant to be a film.
It's first look posters and teasers showed the lead characters in their supercool, savvy avatar.
Shweta shot for 13 days in the city for GangStars and credits the cast and crew for a good working camaraderie, "We did a lot of improvisation on the sets. As the series progresses, you'll also get to see a more humane side to this tantrum-throwing diva character."
Her recent television show Chandra Nandini wrapped up in November last year. The only time Shweta remembers throwing a tantrum was when she was shooting for Vishal Bhardwaj's Makdee as a child actor. 
The actor, who has done a lot of work in Tamil and Telugu cinema, has remained busy with her own productions. Her line-up of projects includes Tashkent Files co-starring Naseeruddin Shah, Pankaj Tripathi and Mithun Chakraborty, in which she plays a journalist.
Shweta said that she was very happy with the audience feedback on her web series.