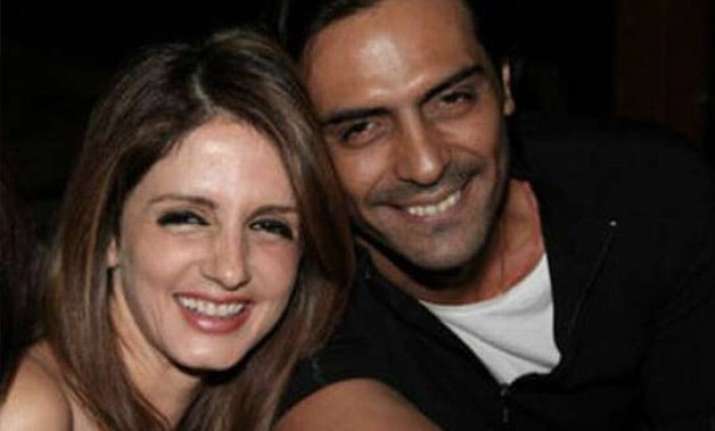 New Delhi: Ever since Hrithik Roshan and Sussanne Khan parted ways, their shattered relationship has bagged a lot of attention.
Though the actual reason for the couple's split has not been revealed yet, a lot of rumours are doing the rounds, especially about Sussanne's alleged affair.
Reportedly, Sussanne's closeness with Hrithik's close friend Arjun Rampal was the reason for their separation.
In fact, the two had reportedly been spotted on a 'coffee' date recently.
Although Arjun Rampal chose to stay mum over the issue, Sussanne has finally reacted to all the rumours about her alleged affair and second marriage.
According to media reports, Sussanne stated that influential yet idle Bollywood gossip mongers are insistent on spreading rumours and lies about her.
She also slammed the media for spreading rumours about her wedding and coffee dates. Sussanne reportedly said that there are families and human feelings involved and it hurts people when false gossip is passed off as true.
Apparently, Sussanne also added that she is a single working mother and takes tremendous pride in the way she lives.
Sussanne and Arjun Rampal's alleged affair was also much hyped after there were reports about Arjun and wife Mehr Jesia heading towards a split. However, the couple, who have been married for 17 years, put up a united front at the Lakme Fashion Week last month.